EXPLORING THE BIG IDEAS OF SOCIAL STUDIES AND SCIENCE

Reading levels: Grades 1–3
Interest levels: Grades 3–9
Specs: 7″ x 10″, 32 pages
Teaching Resources: There are two Teacher Guides, one for the science books and one for the social studies books. The Teacher Guides include suggestions for supporting ELLs and striving readers, Before Reading and After Reading activities, and reproducibles.
BIG IDEA is a series of content-area books designed to make Grades 4–6 curriculum topics accessible to English language learners (ELLs) and striving readers. Each book in the series focuses on a single curriculum topic. Concepts are explained clearly through a combination of identifying the "big ideas" and illustrating those ideas visually with photographs, illustrations, diagrams, labels, and supporting text. Hands-on activities provide additional curriculum  connections and reinforce concept and skill development.
Big Idea uses differentiated instruction to deliver grade-level content to ELLs and striving students who may be reading several levels below grade level.
The Big Idea program delivers:
Content Acquisition
Students learn important curriculum-based concepts as well as critical academic vocabulary in context.
Literacy Development
Support is provided for ELLs and striving students as they move through the stages of language acquisition, learning multi-use words in context.
Language Acquisition
ELLs and striving students are supported as they move through the stages of language acquisition and learn multi-use words in context.
21st Century Skills
Students develop creativity, global literacy, and critical thinking skills.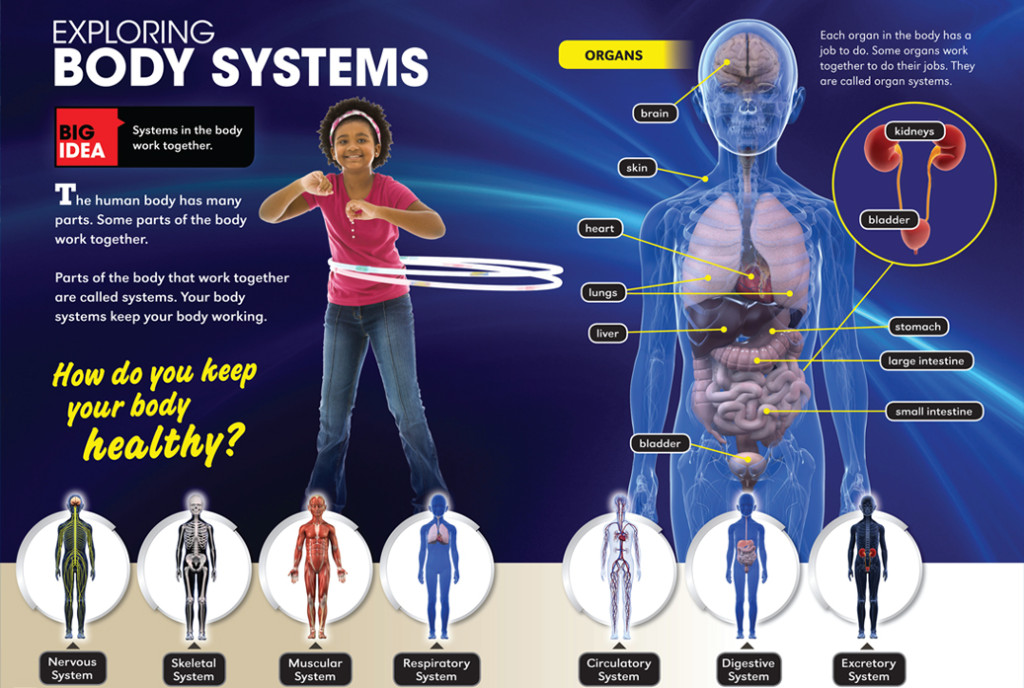 Introductory Spread
Every book features an introductory spread that identifies the Big Idea and Essential Question for the book and provides an opportunity for whole-class discussion.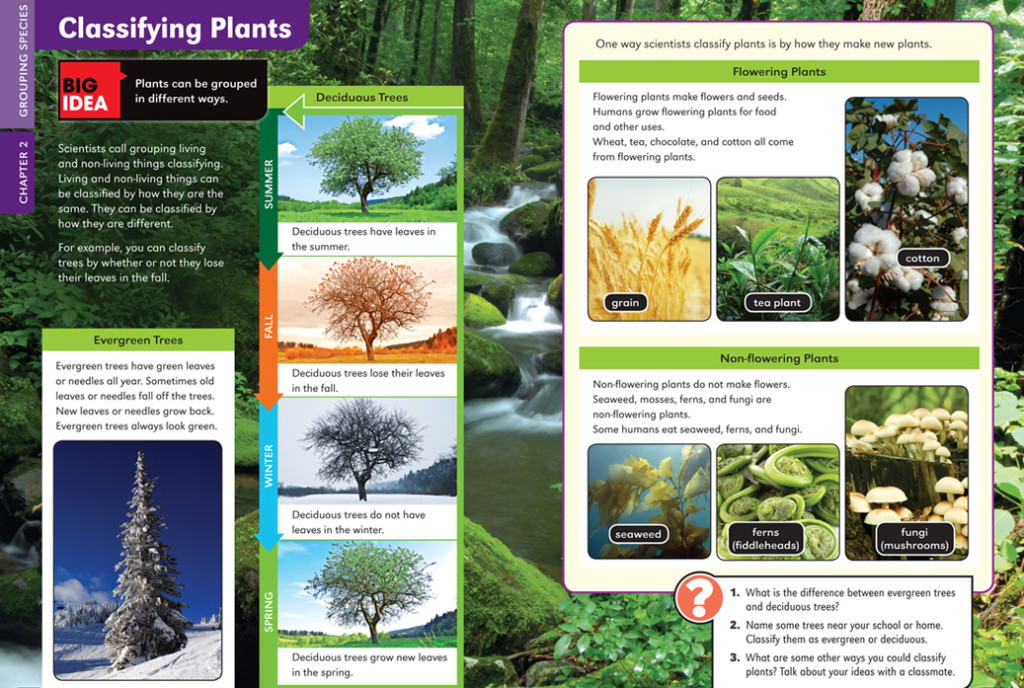 On Each Spread:
The "big idea" is identified in one or two simple sentences.
The concept is then explained through visuals, labels, and simple language.
Some concepts are explored in more depth through detailed explanations with controlled sentence structure and vocabulary suitable for students with more advanced language skills.
Visuals are labelled with content-area vocabulary.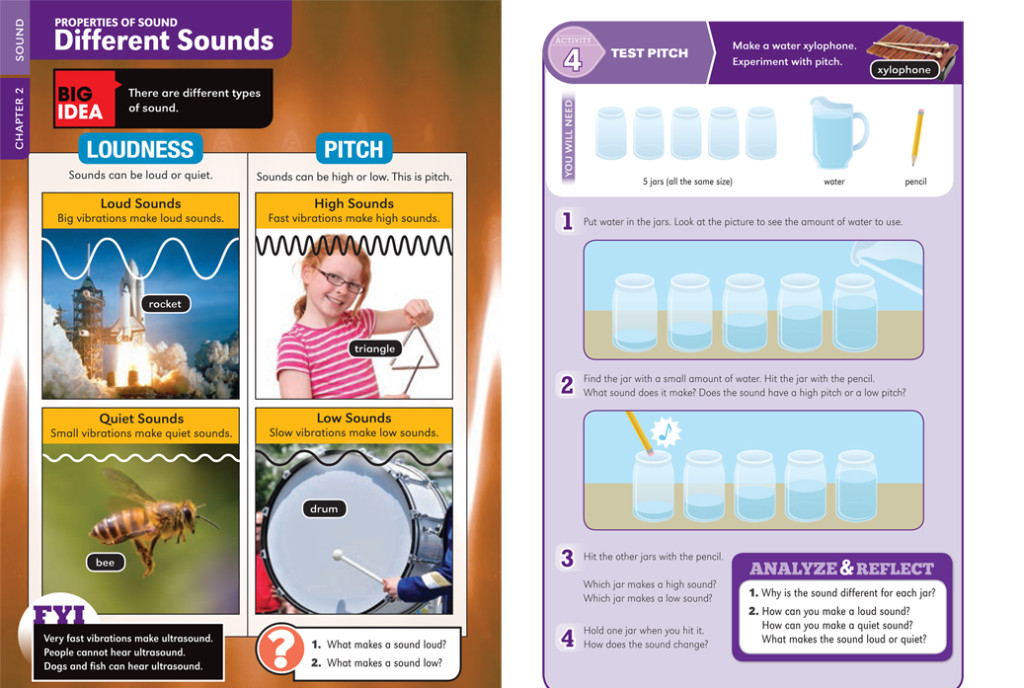 Activities
The activities included in each chapter reinforce and extend learning.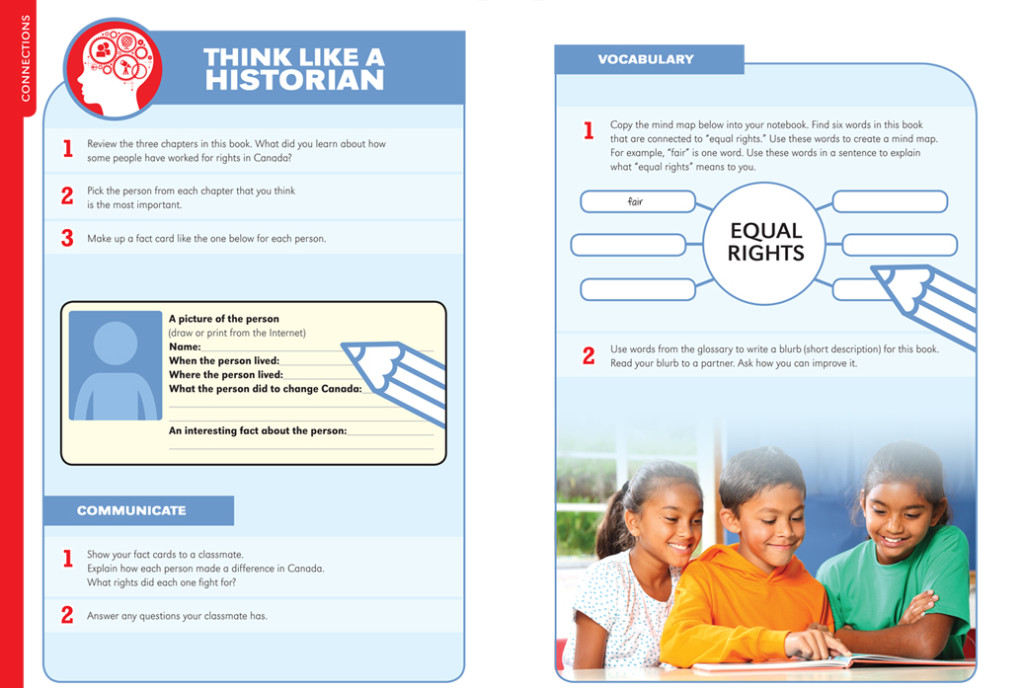 Think Like A ...
The activities at the end of each book help to connect the big ideas, foster active participation in the learning process, and prompt students to think like a scientist, historian, or geographer. Related Communication and Vocabulary activities are also provided.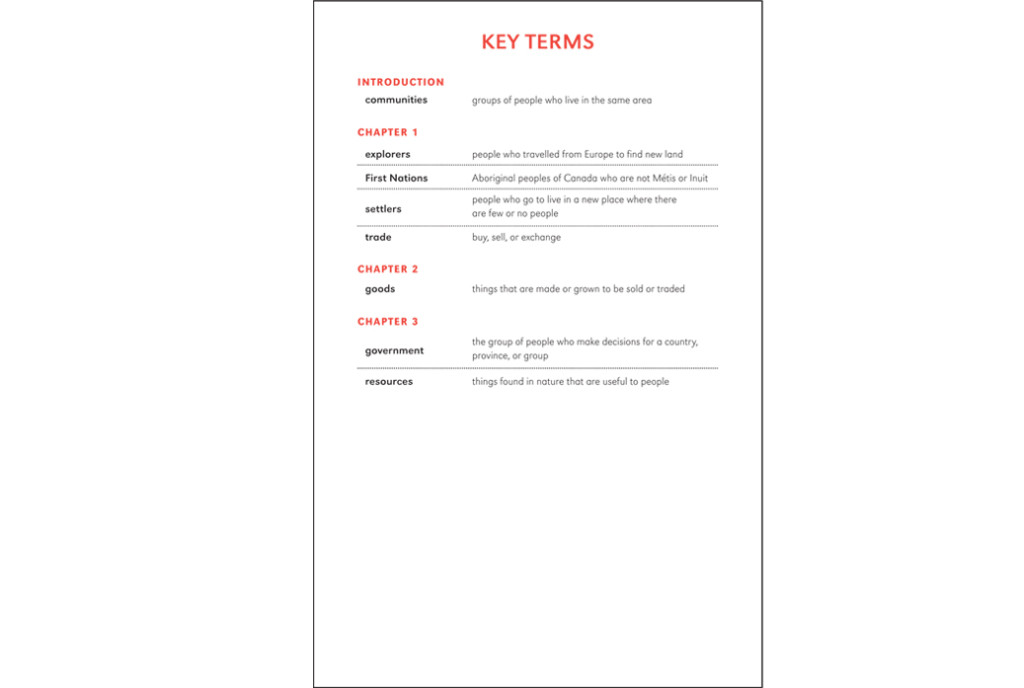 Key Terms
A list of key terms is provided at the front of the book to introduce academic vocabulary that students will encounter in the book.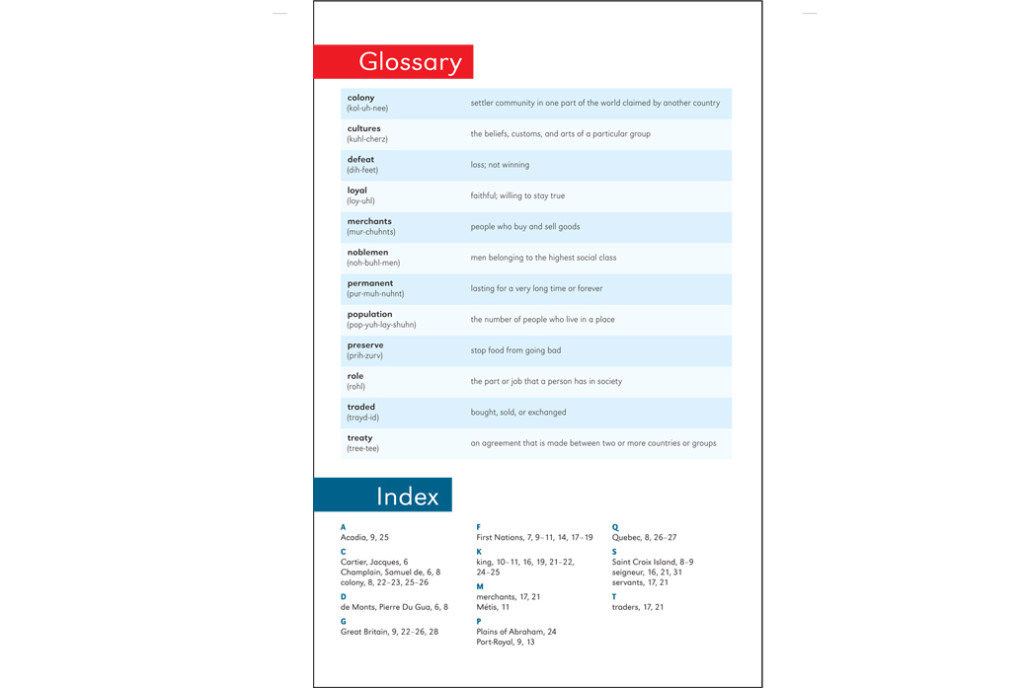 Glossary/Index
Additional words that might be challenging are highlighted within the text and are defined in the glossary found at the back of each book.





Dr. Jim Cummins is professor emeritus in the Department of Curriculum, Teaching, and Learning at OISE, the University of Toronto. His research focuses on literacy development in multilingual school contexts as well as on the role of technology in promoting language and literacy development. He is the author and co-author of many books and articles on literacies in education and has done a great deal of work on identity texts.
Dr. Yvonne Freeman is professor emerita of bilingual education at the University of Texas at Brownsville, and Dr. David Freeman is professor emeritus of language, literacy, and intercultural studies at the same university. Both are interested in effective education for English language learners. They present regularly at international, national, and state conferences, such as NABE, TABE, NCTE, ILA, and TESOL. They have also worked extensively in schools. Their areas of expertise include bilingual education, academic language, second language acquisition, literacy and biliteracy, linguistics, dual language, and ESL methods.
Les Asselstine, B.A., M.Ed. (Science) Les has had a rewarding career teaching, consulting, writing, and advising. He has worked with students and teachers at all elementary grade levels and has a special interest in science and technology. His real passion, however, is for making cross-curricular connections and motivating learners to succeed. Les has worked with the Waterloo District School Board and the Ministry of Agriculture, and was an Education Officer at the Ontario Ministry of Education.
In recent years, Les has been working with teacher candidates at Western and Laurier. He is the author and co-author of a wide variety of books on teaching and learning.
Catherine Little, B. Sc., B. Ed. M.Ed. (Science) Catherine is an experienced educator with extensive experience at all levels of education. She has been a science and technology teacher, Science Department chair, Science and Technology Instructional Leader, and Program Coordinator in Science, Environmental and Ecological Studies in charge of Outdoor Education at the Toronto District School Board (TDSB). She was seconded to teach at York University in the Faculty of Education and is currently a Course Director at York.
Catherine has written for professional journals, such as Educational Leadership, and was a lead writer of the Revised Science and Technology curriculum (2007) Grades 1 to 8 in Ontario.
Stanley Hallman-Chong, B.A., M.A., B.Ed. (Social Studies) Stanley was an Aboriginal Studies, Social Studies, and History/Geography Instructional Leader at the Toronto District School Board. He was also a lead writer of the Revised Social Studies and History/Geography (2013) Grades 1 to 8 curriculum for the Ontario Ministry of Education. Two of his publications are "Towards Developing a Historical Consciousness" and "Democratically Creating Historical Thinking for the Common Good."