UNDERSTAND THE ISSUE. TAKE A STAND. MAKE A DIFFERENCE


Each book in ISSUES 21 is built upon an inquiry framework with three main components: an essential question; a sequence of instruction that provides modeling, mentoring, and monitoring; and a culminating writing activity. Students are introduced to the topic via an open-ended inquiry question. The necessary material that presents students with a starting reference point is then front-loaded before they are challenged to investigate, analyze, and demonstrate knowledge of the underlying concepts of real­world issues through research assignments, persuasive essays, argumentative writing, and debates.
Specs:
8.5″ x 11″
40 pages
Grades:
6–8
Reading Levels:
Grade 6
ISSUES 21 is a cutting-edge literacy series that dares students to imagine a world where change is possible and, when equipped with the right knowledge, they can make it happen. Driven by the inquiry process, this series offers teachers the resources they need to meet content and literacy standards while making learning edgy and meaningful. The books in this series explore topics that are compelling, contemporary, and thought-provoking. They encourage students to make ethical decisions, value diversity, act responsibly, and develop a social conscience. Students acquire reading, critical thinking, and communication skills as they confront real issues and explore their global implications.
Each student book:
Features inquiry-based learning designed to promote engagement, improve literacy, and deepen understanding.
Encourages students to think and read for meaning while making personal and disciplinary connections as they explore key concepts and issues.
Promotes academic literacy by exploring curriculum linked topics and builds students' knowledge by providing high-quality, real-world texts that broaden students' world views.
Encourages flexible use across multiple curriculum areas: Social Studies, Science, Civics, Character Education, Language Arts, Health Studies, World Issues, Media Studies, and more.
Creates opportunities for students to discover innovative ways of understanding, confronting, and addressing issues they really care about.
Allows students to compare and contrast multiple perspectives on complex ideas and issues, weigh alternatives, and arrive at their own understanding.
Enhances students' ability to determine the central idea of a text and how it is conveyed in many different text forms including reports, newspaper articles, labelled diagrams.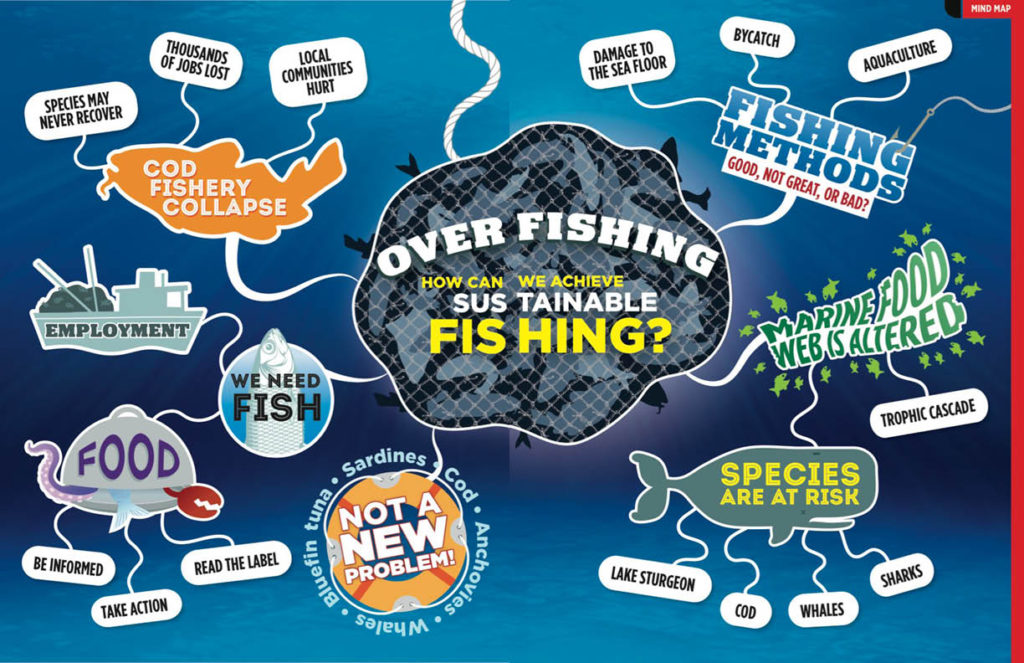 Mind Map
Each book features an engaging mind map to help students understand the issue at a glance.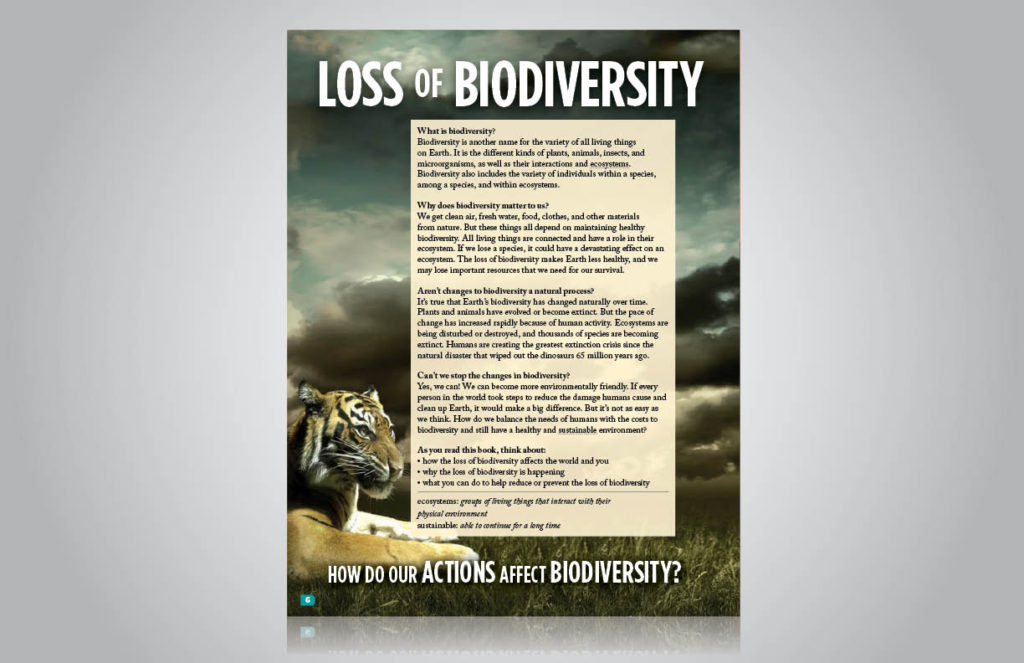 Introduction
A compelling introduction focused essential question will drive the inquiry process.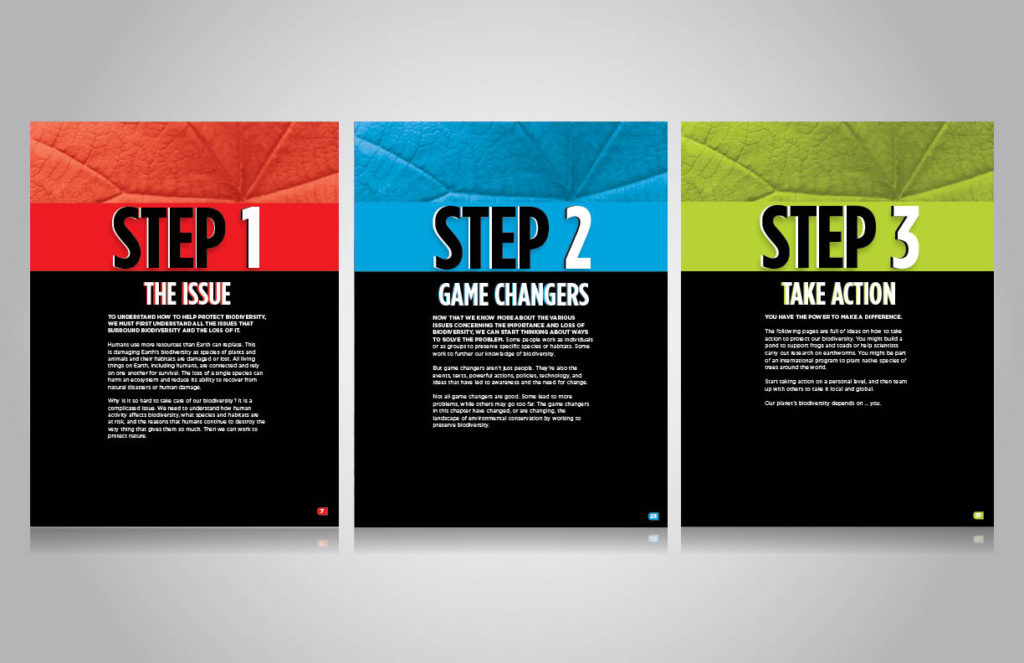 Steps
Each book is divided into three sections:
In STEP 1, the reader is introduced to the issue through a variety of articles, infographics, reports, charts, interviews, Q&As, fact cards, personal accounts, opinion pieces, persuasive essays, timelines, case studies, and more.
In STEP 2, the reader is introduced to game changers, people, organizations, and movements to research new ideas.
In STEP 3, it's time for readers to take action. The final part of each book is designed to urge readers to make changes at three levels: personal, local, and global.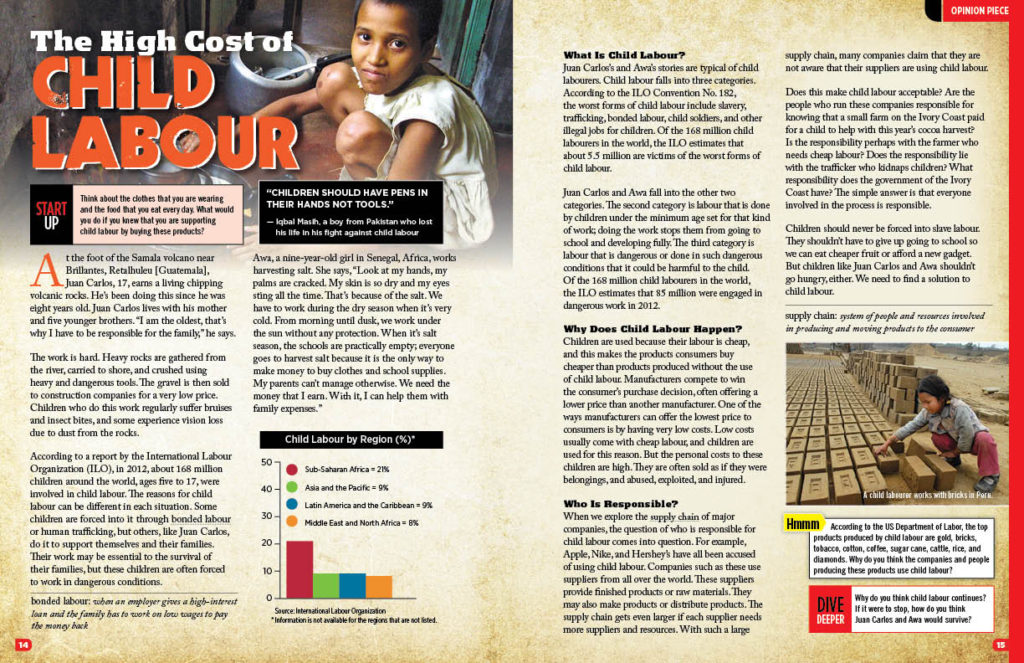 Start Up
Introductory questions preview the text and motivate students to read on by drawing on prior knowledge and prompting them to make predictions.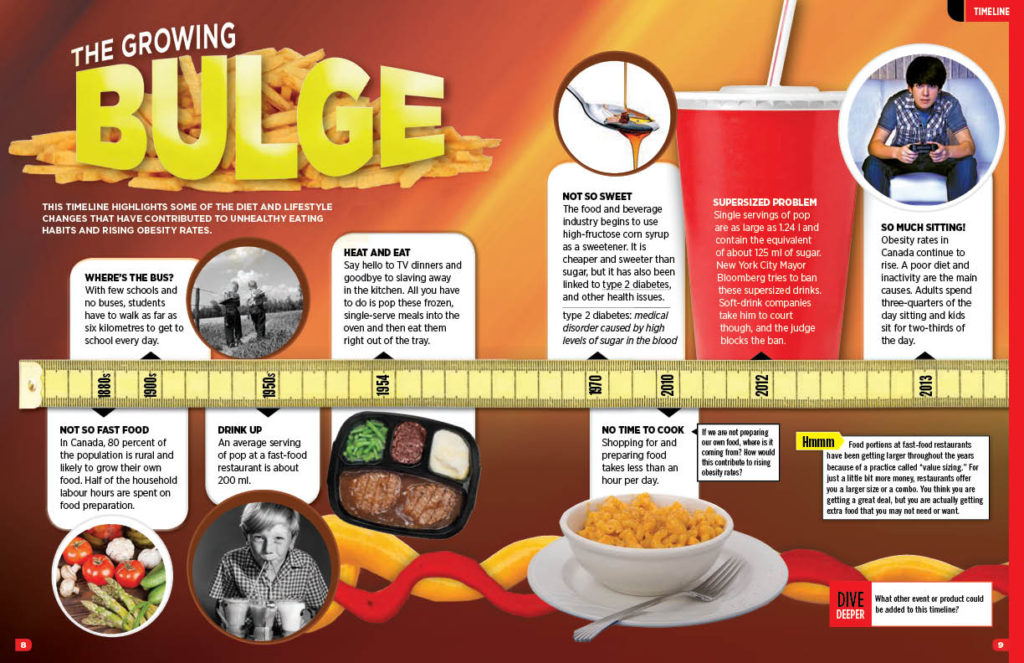 Text-dependent questions
Text-dependent questions guide disciplinary understanding and stimulate inquiry.
Dive Deeper
Final questions ask students to reflect on what they have learned and come to personal conclusions.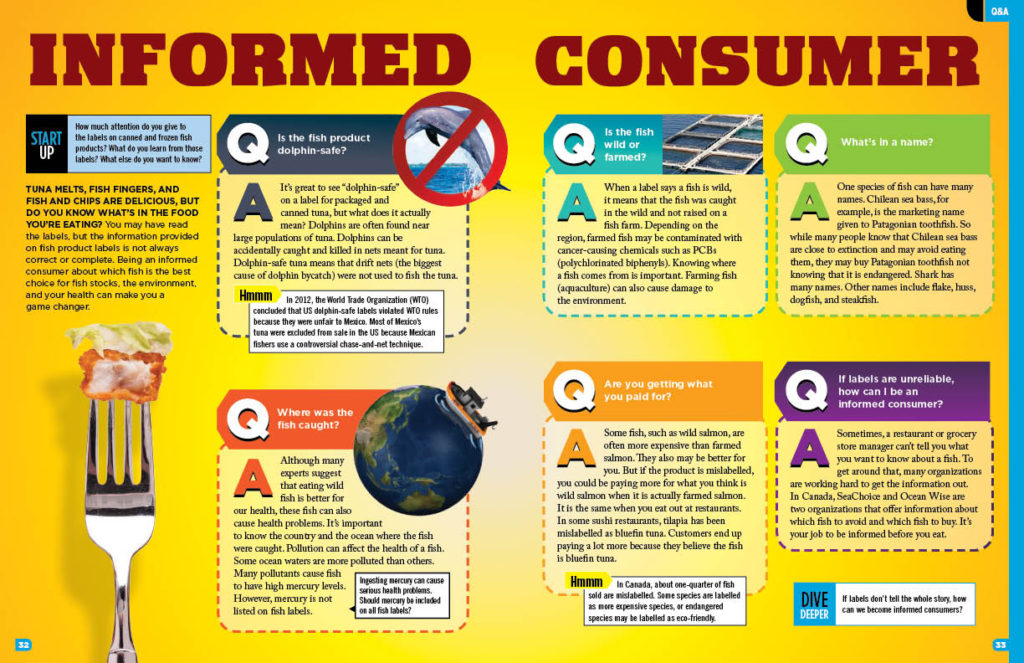 Tabs
Recurring text features note the text type of each piece in the book.
Hmm ...
Quick bursts of fun and intriguing facts throughout the selection, provide opportunities for cross-curricular connections and promo students to think and inquire like experts.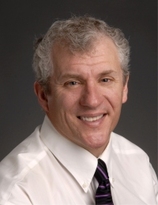 Dr. Jeffrey Wilhelm
Series Editor
Dr. Jeffrey Wilhelm is an internationally known teacher, author, and presenter. A classroom teacher for fifteen years, Dr. Jeffrey Wilhelm is currently Professor of English Education at Boise State University. He works in local schools as part of the Professional Development Site Network, and teaches middle and high school students each spring. He is the founding director of the Maine Writing Project and the Boise State Writing Project. He has authored or co-authored 27 books about teaching literature and literacy. He has won the two top research awards in English Education: the NCTE Promising Research Award for You Gotta BE the Book (TC Press) and the Russell Award for Distinguished Research for Reading Don't Fix No Chevys. He has worked on numerous materials and software programs for students and has edited a series of 150 books for reluctant readers entitled The Ten. Jeff enjoys speaking and presenting, as well as working with students and schools.
Stephen Lewis
Social Justice Consultant
Stephen Lewis is a Distinguished Visiting Professor at Ryerson University in Toronto.  He is the board chair of the Stephen Lewis Foundation and he is co-founder and co-director of AIDS-Free World. Mr. Lewis is a Senior Fellow of the Enough Project.  He was the UN Secretary-General's Special Envoy for HIV/AIDS in Africa from 2001 until 2006. He served as Deputy Executive Director of UNICEF in New York from 1995 to 1999.  And he was Canada's Ambassador to the UN from 1984 to 1988.  In 2003, Stephen Lewis was appointed a Companion of the Order of Canada.
Dr. Berry Wellman
Culture & Media Consultant
Sociologist Barry Wellman directs NetLab at the University of Toronto's iSchool. The co-author of the award-winning Networked: The New Social Operating System, Wellman has written more than 200 articles and developed four books. He is a Fellow of the Royal Society of Canada, and the winner of outstanding career contribution awards from the American Sociological Association, the Canadian Sociology and Anthropology Association, and the International Communication Association. He founded the International Network for Social Network Analysis in 1976, and is best known now for his studies of how social networks link with the internet and mobile devices.
Robin Michaud-Turgeon
FNMI Consultant
Robyn Michaud-Turgeon, M.Ed. (Anishinaabe) is a teacher, author and curriculum consultant specializing in ESL and Aboriginal Education. She has worked on several provincial and national projects for various major stakeholders to promote Aboriginal perspectives across the curriculum, as well as create safe and culturally-relevant spaces for Aboriginal students within the public education system. Outside of her consulting work, she currently teaches for the Thames Valley District School Board and Western University in London, Ontario.
Dr. Alex. T. Bielak
Environment Consultant
Now heading his own consultancy Dr. Bielak previously held senior positions with the U.N., various government departments, and NGOs working in the natural resources and environment field. An alumnus of the Banff Centre's inaugural Science Communications Residency, his expertise is sought worldwide as an authority on science communications, science-policy linkages, and knowledge translation and brokering. His numerous awards include a "2013 Citation of Excellence" recognizing "outstanding innovation demonstrated in connecting people to science". Still actively involved with a variety of organizations as an expert advisor, Alex continues to publish on a number of topics in various media, including authoring a regular Food and Wine column.
Dr. Janet Nairn
Health Consultant
Dr. Janet Nairn is a family doctor in Guelph, Ontario. She graduated from the University of Toronto Medical School in 1987. She worked in New Zealand for a year and then established her practice in Guelph. She looks after patients of all ages and in all stages of health and disease. Her youngest patient was born last week and her oldest patient is 102! Dr. Nairn teaches clinical skills to medical students as they accompany her in her office. She is also an Investigating Coroner in the province of Ontario, which means she determines the manner of death in sudden, unexplained deaths. Her other interests include skiing, hiking, kayaking and scuba diving.