K–5 Supplemental Literacy Resource in Canada

Words Their Way® Classroom is a complete word study resource.
Grades:
K–5
Renowned authors Donald Bear, Marcia Invernizzi, Francine Johnston, Shane Templeton, and Lori Helman are back with Words Their Way® Classroom. This new edition includes complete digital functionality on our Realize online learning platform plus full-colour, consumable workbooks. Words Their Way Classroom is the K–5 supplemental literacy resource that helps you teach phonics, spelling, and vocabulary. Developmental stages reflect students' spelling behaviour as they move from one level of word knowledge to the next.
Building a Literacy Foundation One Sort at a Time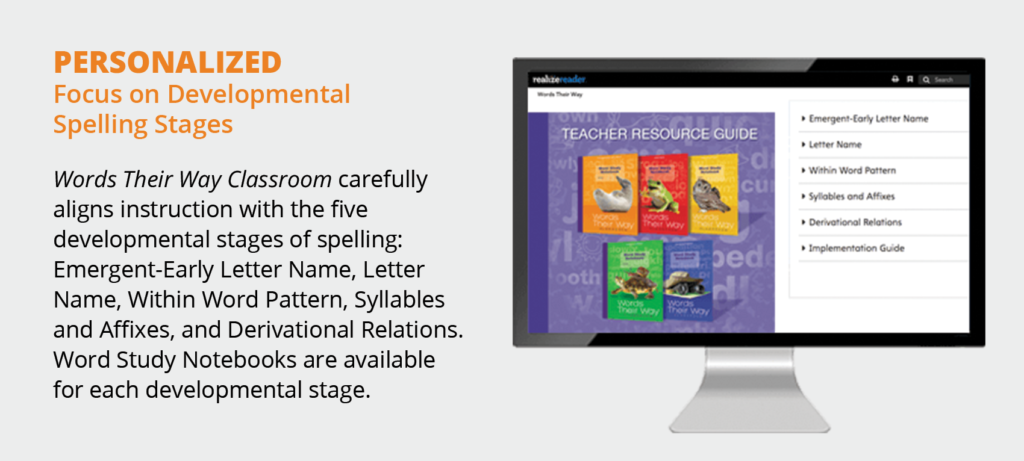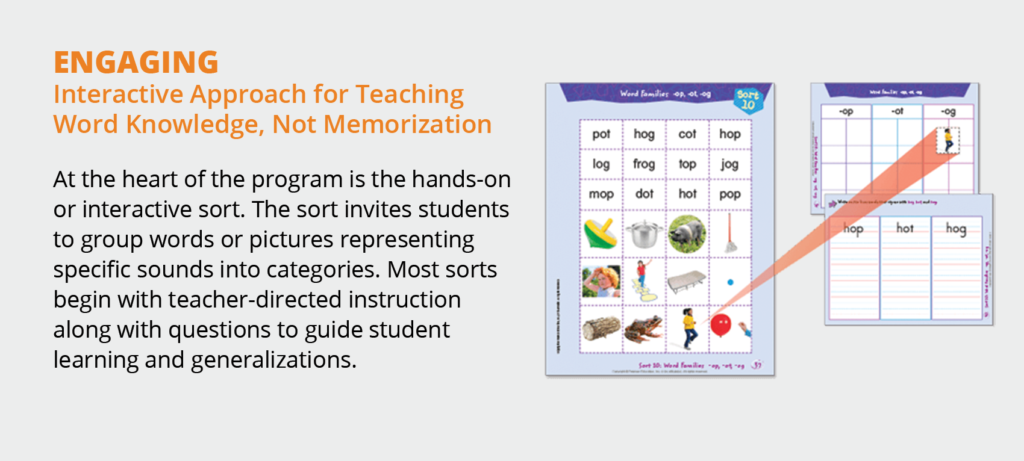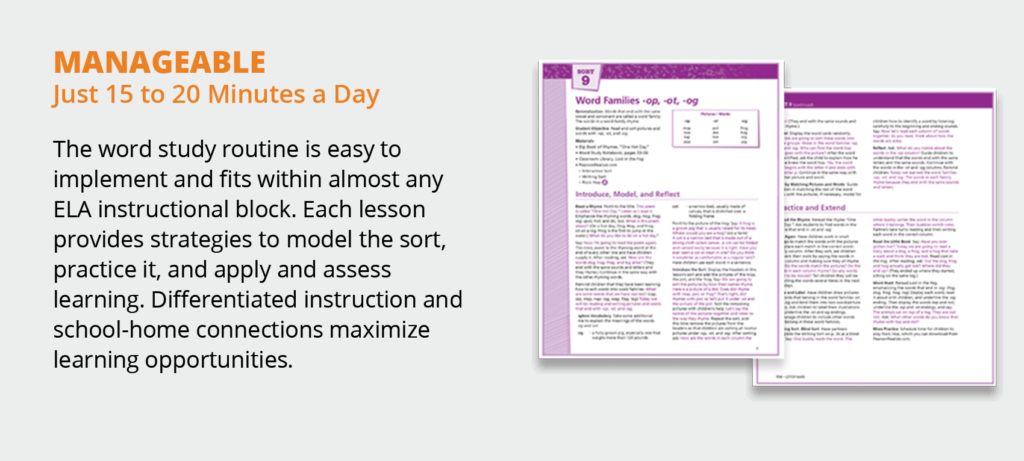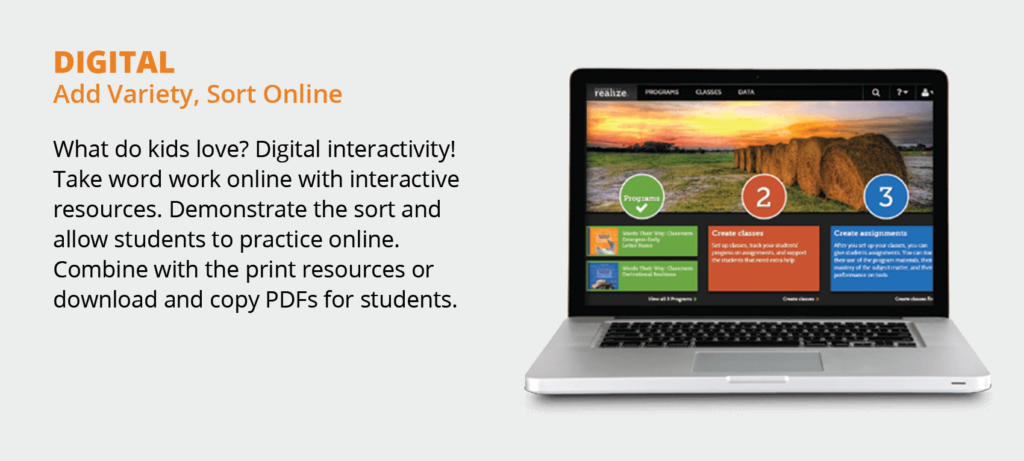 To view or download the order form for Words Their Way® Classroom, please click here.