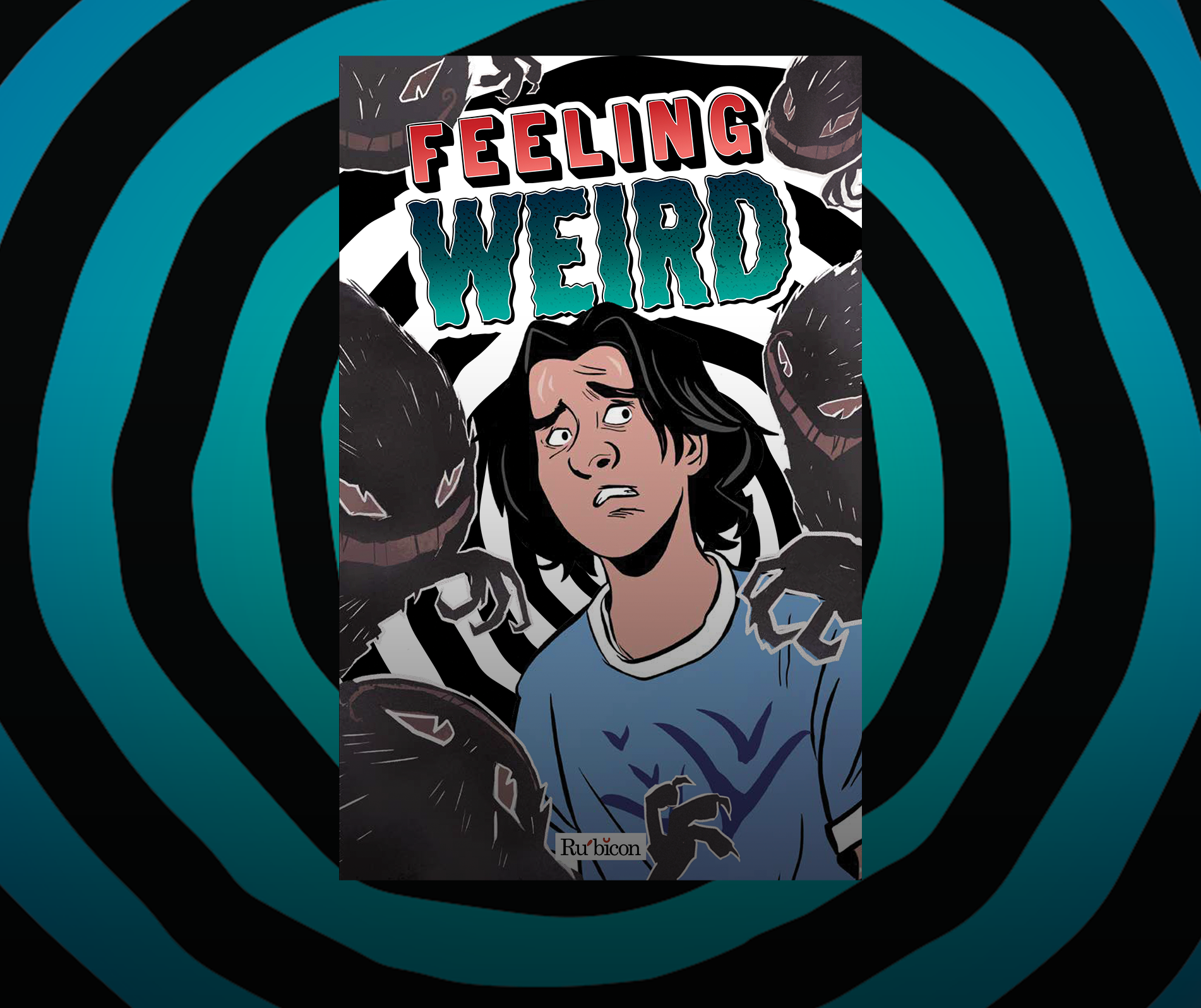 TORONTO, ON — Co-written by Christopher Sweeney and Sean Donaghey, and with illustrations by Dave Shephard, Feeling Weird, graphic novel, has received some great acknowledgement. Author, Sweeney, was interviewed for the Seneca FCAD Newsletter this month. The FCAD Newsletter is the Faculty of Communications, Art and Design's well-known press release for all members of the Seneca faculty.
Seneca editors, Afshaan Purvez and Devin Andrade, took the time to ask Sweeney questions regarding his new graphic novel and what inspired it. "The youth we spoke to wanted characters who were the heroes of their own stories and depicted that there was hope for them. Our book acts as a starting point for young people to share with educators, parents or health professionals the "weird" feelings they have."
Purvez and Andrade wrote that "Feeling Weird,… deals with youth mental health by way of an engaging story and amazing art. [Feeling Weird] is recommended for use in schools, health facilities and social work settings or for anyone interested in a good story."
The short and sweet interview can be found on the Seneca FCAD website.
Feeling Weird is an engaging graphic novel featuring young people in high school just trying to get by. With a compelling plot and realistic characters, Feeling Weird shows teenagers facing challenges, mental, emotional, and otherwise, and coping with them to the best of their ability. At the back of the book, "Notes and Strategies," provided by mindyourmind.ca, offer support and information to students about panic attacks, self-care, coping with high expectations, and healthy relationships.
To learn more about Feeling Weird, please click here.