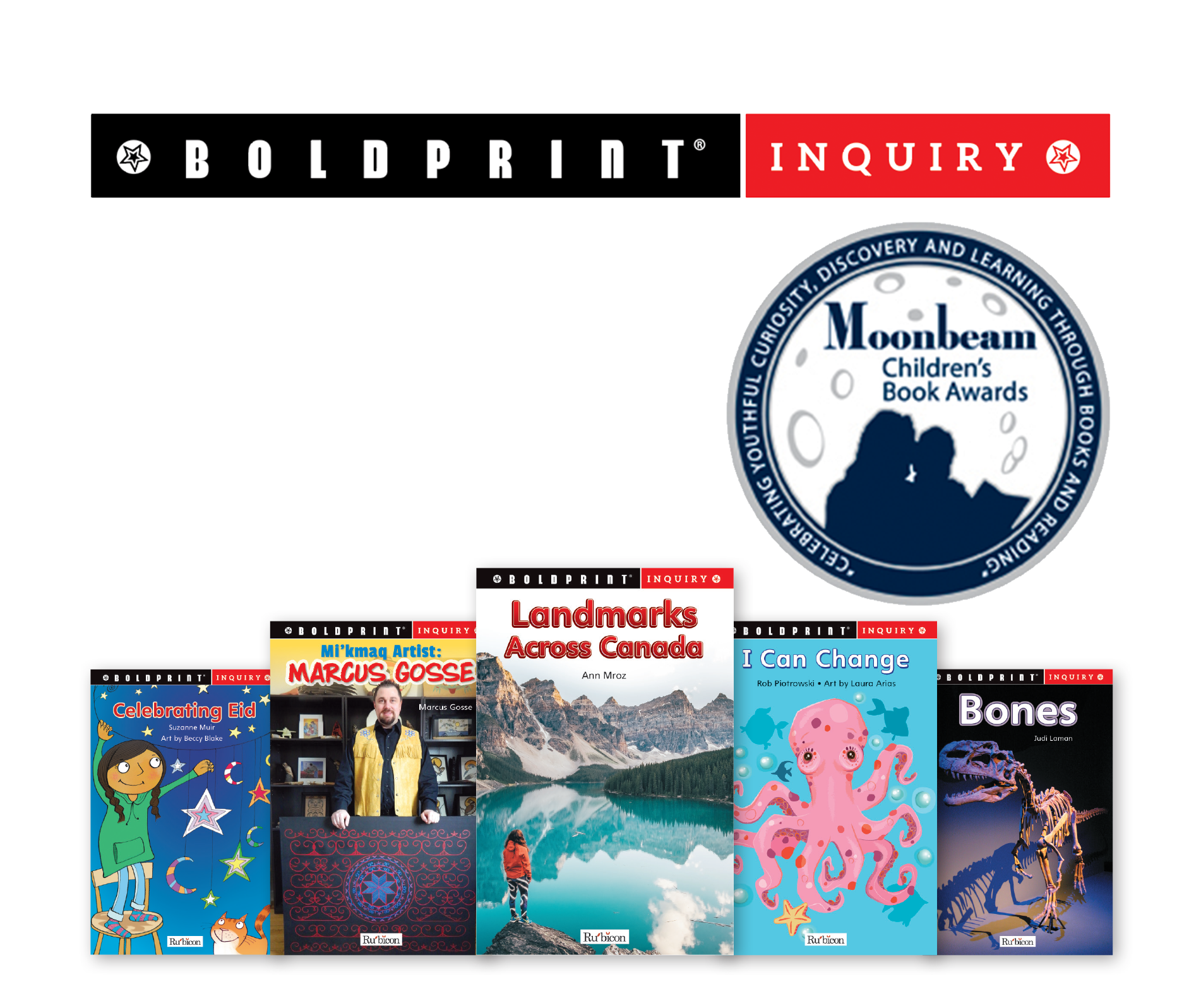 OAKVILLE, ON — BOLDPRINT INQUIRY, with inquiry consultants Jill Colyer and Jennifer Watt, literacy consultants David Booth and Kathleen Corrigan, and Indigenous content consultant Colinda Clyne, won SILVER for "Best Book Series—Non-Fiction."
From the Moonbeam website: "Publishing services company Jenkins Group and IndependentPublisher.com created the Moonbeam contest in 2006 as a way to open up awards in children's publishing to all types of publishers and genres. By developing a contest that would recognize winners in each of the nuanced categories of children's publishing, IP hoped to bring attention to the under-sung children's books and their creators who fell between the cracks in larger, more general contests."
BOLDPRINT INQUIRY features 150 carefully levelled little books designed to ignite student inquiry and wonder. The series is organized into five Inquiry Collections for Grades 1 to 3 that focus on Science, Social Studies, and Humanities. Each book within a collection is connected to an inquiry question that leads the students to the exploration of big ideas. BOLDPRINT INQUIRY focuses on bringing inquiry-based learning into the classroom and is a trailblazing combination of inquiry and literacy. It also includes expert professional learning support for teachers.
A highlight of BOLDPRINT INQUIRY is the authentic, inclusive, and accessible content that allows many opportunities for students to see themselves reflected in classroom materials. The series includes 30 Indigenous fiction and non-fiction titles, written by Inuit, Métis, and First Nations authors, with artwork by artists from the same nation or community as the author of each book.
To see the full list of the 2021 Moonbeam Children's Book Award winners, click here.
For more information on BOLDPRINT INQUIRY, click here.