Talking to Learn. Learning to Talk.



The Program
BOLDPRINT Talk is an anthology series designed to help readers achieve oral literacy. Focusing on the oral communication strand of curriculum documents for Grades 4 to 8, each BOLDPRINT Talk student book features carefully chosen texts, captivating visuals, and engaging activities that support literacy development by encouraging learners to talk about and reflect on relevant ideas, issues, and events.
Specs:
9″ x 12″, 48 pages
Grades:
4–8
Highlights
Each student book incorporates multi-levelled, multi-genre texts in key curriculum areas
Wide variety of activities engage learners in oral expression (individually, in small groups, and in large groups), encourage learners to talk themselves into understanding the texts that they are reading and demonstrate their understanding of words, relationships, ideas, and themes
Pre-reading and follow-up activities and strategies help develop listening, speaking, reading, and writing proficiency, while word banks build vocabulary for academic and social use
Embedded prompts for learners to develop and use technology skills to collaborate and express ideas in a variety of ways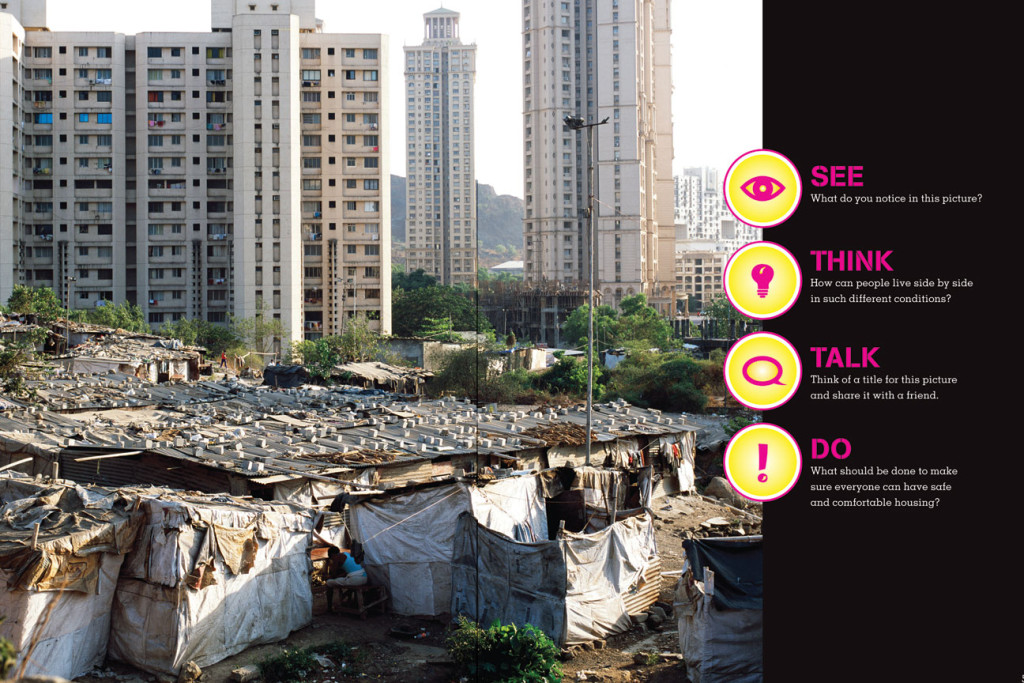 Opening Visual
Each book opens with a captivating visual to set the context and help learners connect to the theme and engage in discussion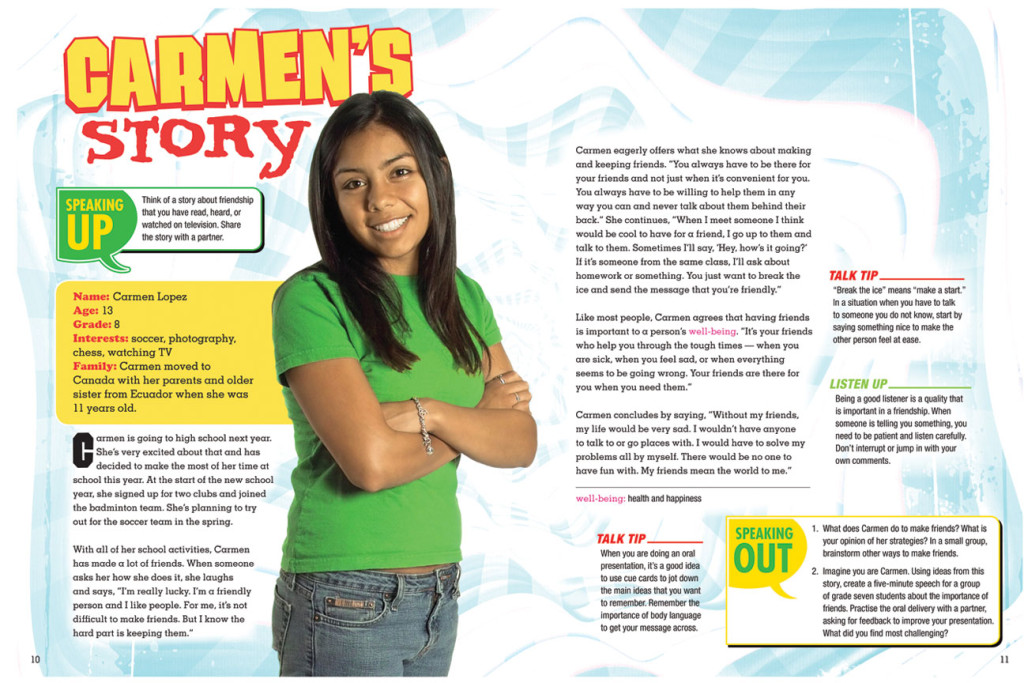 Speaking Up
Encourages learners to draw on their prior knowledge to discuss the topic with a partner or in a small group before reading the selection.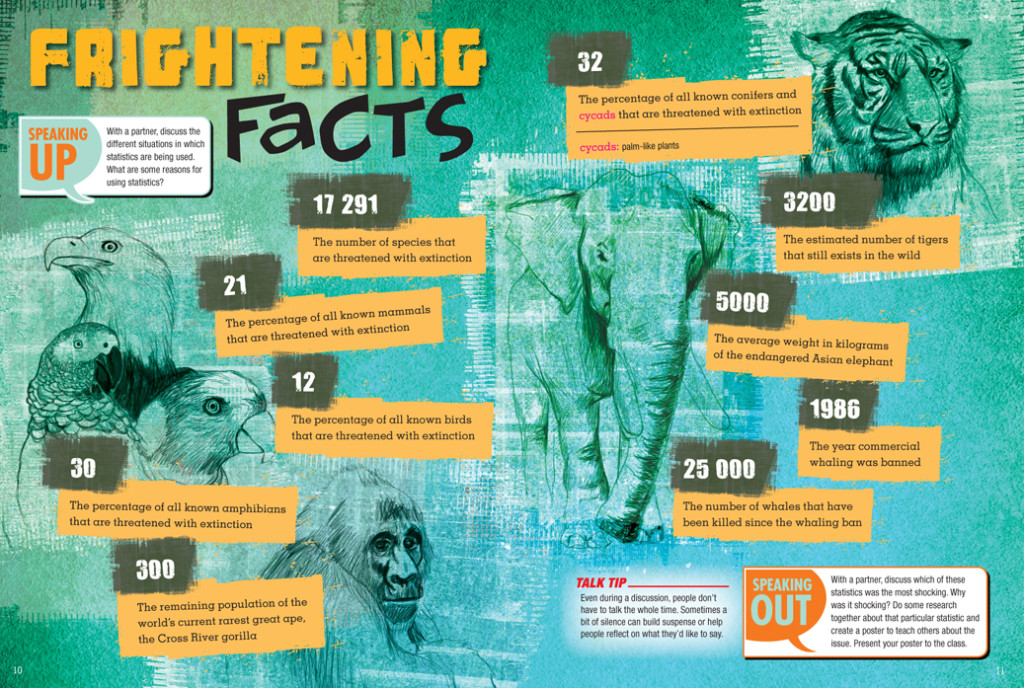 Talk Tip
Includes practical information relating to oral language proficiency, including pronunciation, idioms/slang, and speaking/presentation skills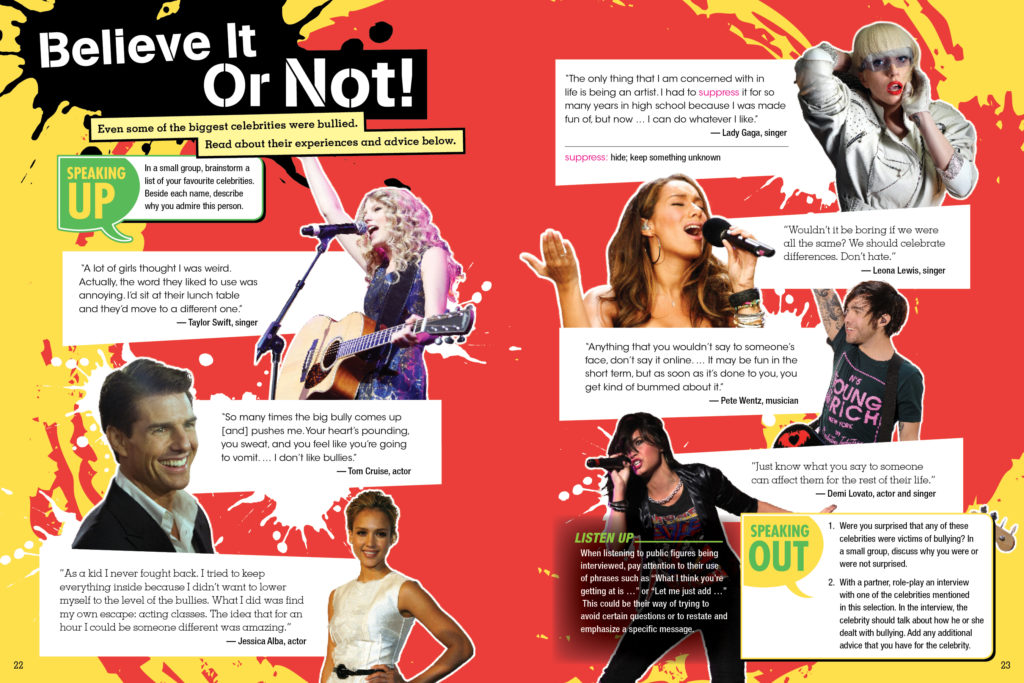 BPT_NoBullies_22-23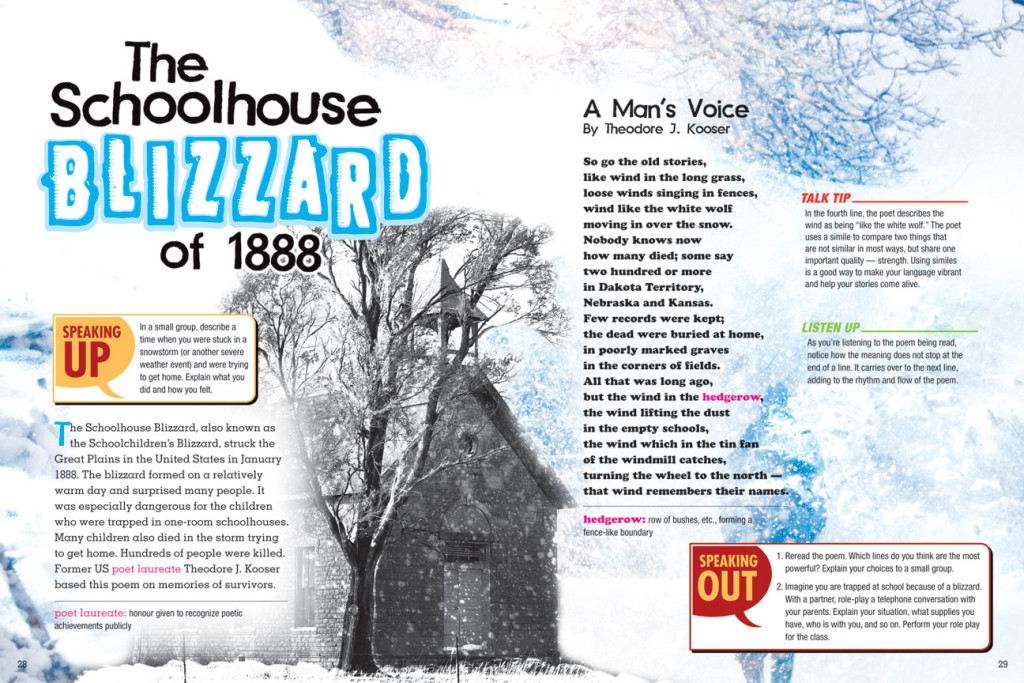 Listen Up
Includes practical information relating to a variety of listening skills.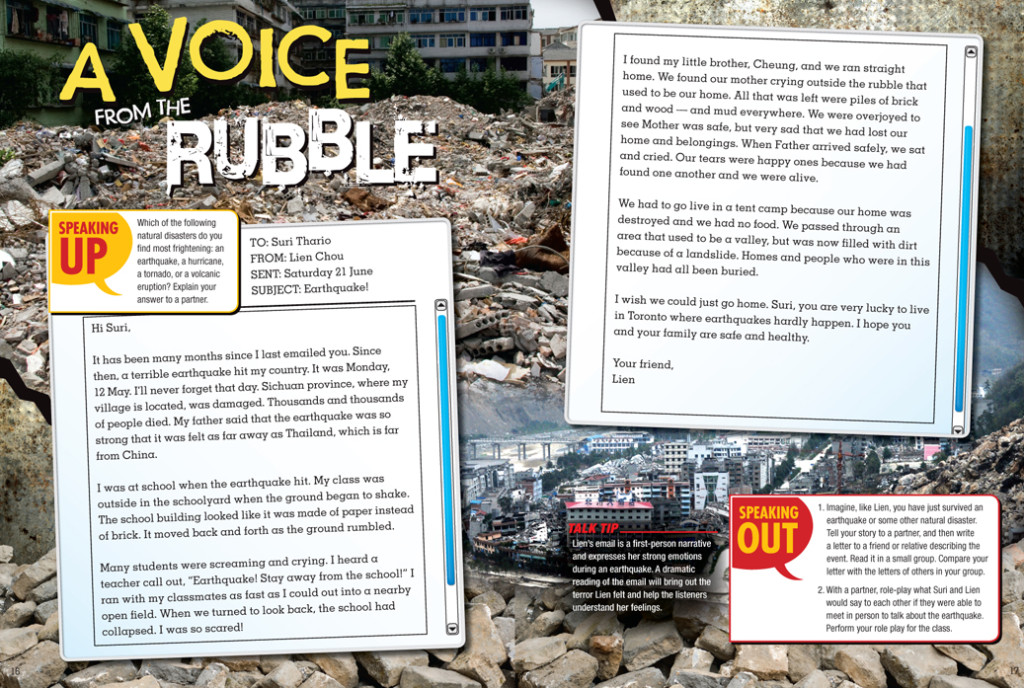 Speaking Out
Wrap-up questions extend understanding and develop oral presentation skills through activities such as debating, presenting, choral reading, writing, and role playing.
Kathleen Gould Lundy is the Coordinator of Destination Arts at York University and the Principal Investigator of All I's on Education: Imagination, Integration, and Innovation, an intensive study currently taking place in 10 school boards across Ontario, which is intended to provide a foundation for the implementation of interdisciplinary assessment and evaluation in math, science, and the arts. Kathleen has coordinated the writing of a number of curriculum documents, including The Treasure Chest: Story, Drama and Dance/Movement in Motion, a resource developed in partnership with the Danny Grossman Dance Company. She has published a number of professional books, including What do I do about the kid who…? 50 ways to turn teaching into learning.
Joan Green is a distinguished Canadian educator and administrator who has served as a teacher, principal, superintendent, and Director of Education for the City of Toronto. She is the founding CEO of the Ontario Education Quality and Accountability Office and has provided strong leadership at all levels of education. Joan has been a professional development leader provincially, across Canada, and internationally. She is the author of several books and numerous articles on education and leadership issues.
Joan is the recipient of several awards, including the Distinguished Educator Award from OISE, University of Toronto, and Woman of the Year for the Women in Educational Administration in Ontario. In 2012, in recognition of her contributions to public education and her service and leadership in the not-for-profit sector, Joan was invested as a member of the Order of Ontario.
Currently, Joan Green is a Senior Public Sector Consultant at the Phelps Group.
To view or download the BOLDPRINT Talk order form, please click here.