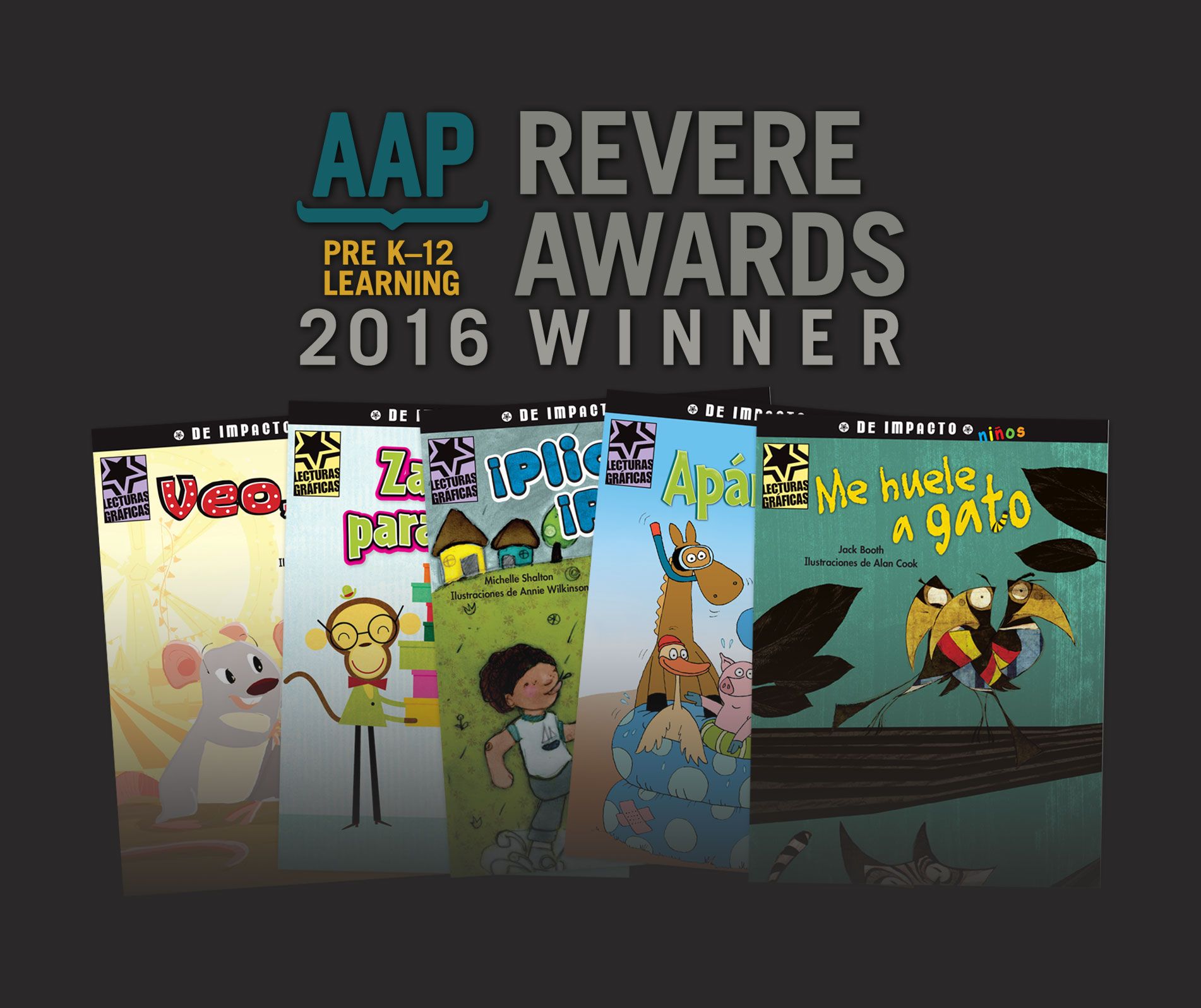 OAKVILLE, ON — Rubicon is thrilled to announce that our Spanish-language series De Impacto Niños Lecturas Gráficas was named the winner of the Supplemental Resources, Resources for ELLs category at the AAP (Association of American Publishers) 2016 REVERE Awards. The winners were announced at the REVERE Awards Gala on 8 June 2016.
"The REVERE Awards identify and honor high quality resources that educate learners of all ages, in all media, and in all educational environments, both in and beyond the classroom. The program supports the PreK–12 Learning Group's mission of advocating for quality content in teaching and learning."
De Impacto Niños Lecturas Gráficas can be purchased as single titles or in 6-pack bundles through the Santillana USA website. The entire 36-title series can be found under the "Leveled Graphic Readers K–1" heading.
From the Santillana website: "De Impacto Niños Lecturas Gráficas combines engaging topics, exciting illustrations, and carefully leveled text, appropriate for young readers. This series includes titles from a variety of genres — nonfiction, adventure, mystery, riddles, etc. — and provides cross-curricular connections to Math, Social Studies, and Science topics."
Congratulations to all 2016 REVERE Award winners. For more information about the 2016 REVERE Awards and for a full list of winners, please click here.