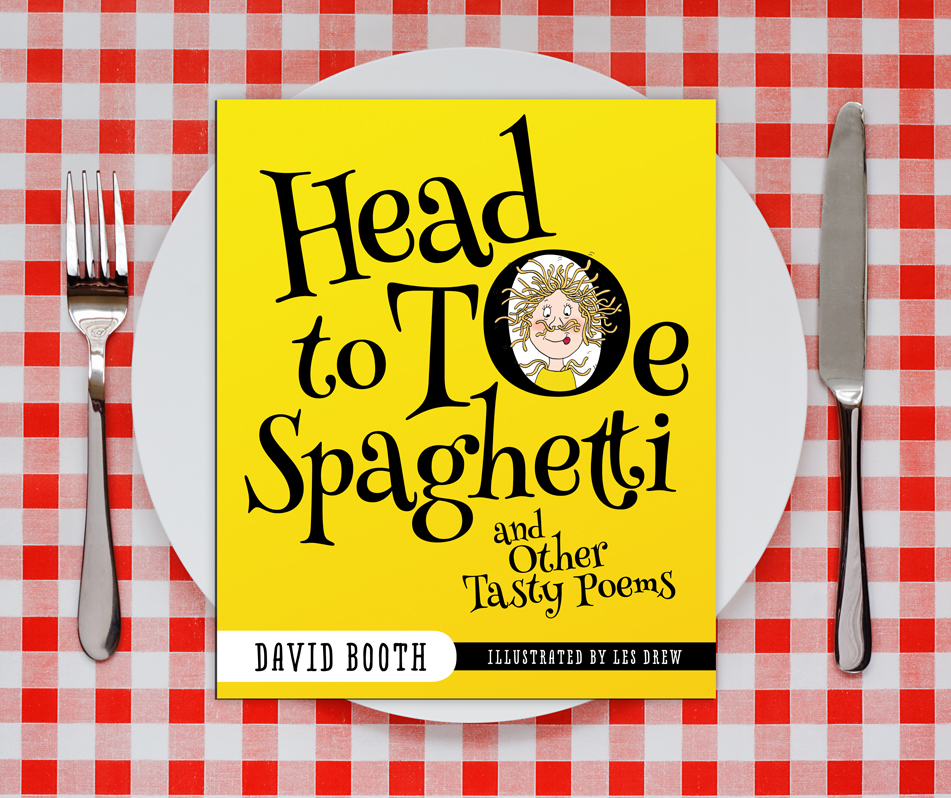 OAKVILLE, ON — "Poems that tickle your lips, tangle your tongue, tease your imagination, twist your sentences, and tenderize your heart." From Rubicon Publishing comes Head to Toe Spaghetti and Other Tasty Poems, a children's poetry anthology about food, by David Booth and illustrated by Les Drew.

"More fun than finding out the all-you-can-eat buffet has a chocolate fountain, Head to Toe Spaghetti will make you bust a gut (with laughter!), tug on your heartstrings in a way that antacid can't cure, and leave you filled with delight at how playful the printed word can be. You definitely don't need to be a foodie to enjoy these poems — and despite the book's title, you can rest assured everything is 100% gluten-free."
David Booth lives in Toronto, Ontario, and is a Professor Emeritus at OISE/University of Toronto. A bestselling author and renowned educator, he has written many poetry anthologies for young people, including 'Til All the Stars have Fallen and Dr. Knickerbocker and Other Rhymes, and has co-authored books about the sharing of poetry for parents and teachers.
Les Drew is an award-winning animator and director. During his 30-year career with the National Film Board, Drew animated several short films, his particular favourites being Every Dog's Guide to Complete Home Safety and Shyness. He currently resides in a suburb of Montreal with his wife Morag.
For more information on Head to Toe Spaghetti and Other Tasty Poems, please click here.