Fully aligned to Alberta's curriculum
KINDERGARTEN TO GRADE 8 AVAILABLE NOW

Fully aligned to Alberta's curriculum
KINDERGARTEN TO GRADE 6 AVAILABLE NOW
A PROFESSIONAL LEARNING SOLUTION FOR TEACHERS.
Created by Marian Small, MathUP Classroom is a comprehensive, online, K–8 instructional solution that addresses all outcomes, organizing ideas, and guiding questions in the Alberta mathematics curriculum. MathUP's guiding principle is that supporting teachers is the key to helping students.
With rich professional learning woven throughout the resource, MathUP Classroom is designed to help teachers
build confidence in teaching math
use a balanced instructional approach that addresses knowledge, understanding and skills, while also allowing for meaningful practice
develop all students' critical and creative thinking skills
teach and assess with intention and purpose
MathUP Classroom's content
efficiently meets all curriculum requirements
focuses on effective ways to consolidate learning
explains how instructional decisions were arrived at so that teachers can make more informed decisions in adapting the material to meet the specific needs of their students
meets the needs of all tiers of learners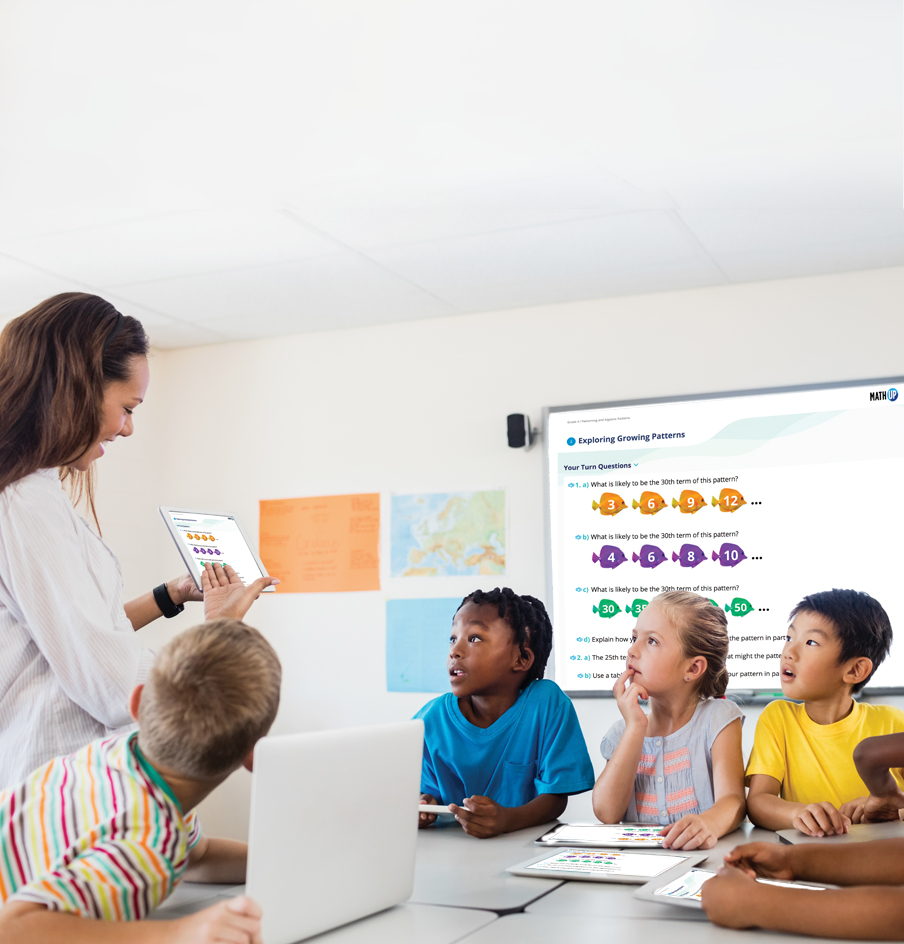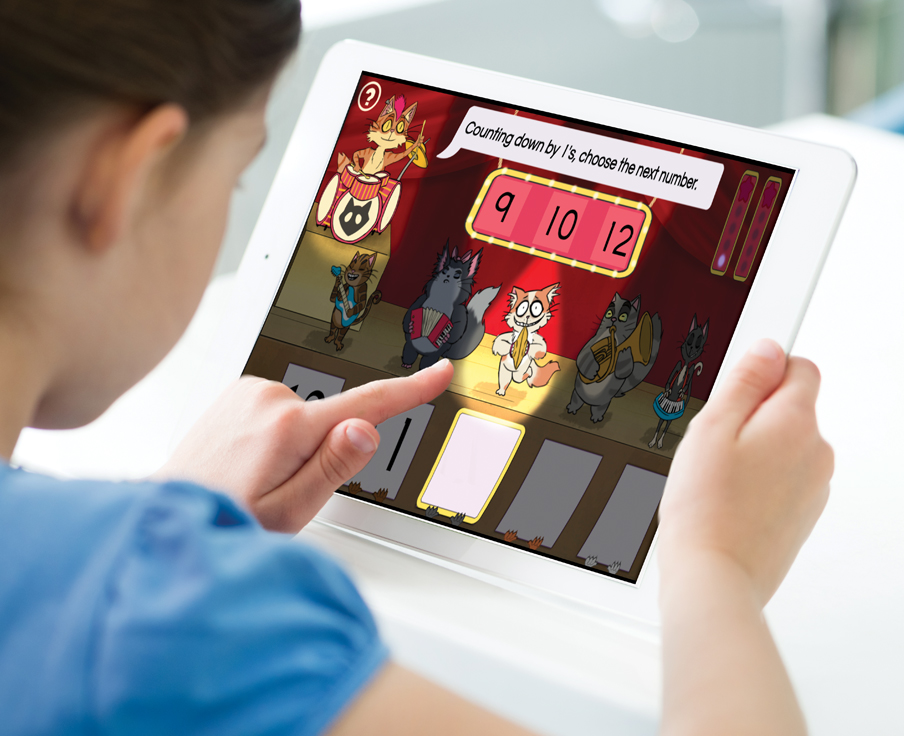 A COMPREHENSIVE AND ENGAGING RESOURCE FOR STUDENTS.
MathUP Classroom is a rich professional learning resource for teachers, the resource also features comprehensive student materials that cover all curriculum requirements. Student lessons and activities provided in MathUP Classroom include:
strand-based topics and three-part lessons
number talks
brain benders
wonder tasks
cross-strand tasks
digital games, puzzles, and supporting activities
THE TEAM
Marian Small
Marian Small is an internationally renowned mathematics educator, author, and professional learning consultant. Dr. Small, whose career in education has spanned more than four decades, is considered one of the most influential math educators in Canada. She has authored or co-authored more than 85 math resources and travelled to mathematics classrooms around the world to provide consultation focused on improving understanding and performance in K–12 mathematics.
Contributing Authors to Supporting Resources:
Kathy Beamer – Currculum Consultant
Kathy Beamer (BEd, MEd) has 20+ years experience as a classroom teacher, math coach, mathematics specialist, and mathematics/science curriculum consultant in Alberta, Australia, and England. She supports MathUP Classroom Alberta as a consultant reviewing the wonderful resources created by the Rubicon, a Savvas Company team.
Julia Sander – Indegenous Consultant
Julia Sander is a proud Nehiyaw woman of Sucker Creek First Nation. She became an educator in 2018, and currently teaches in Alberta. Infusing Indigenous ways of life into the school and school community is her passion and allows her to connect on a deeper level with students and school community stakeholders. Julia will be collaborating on MathUp Classroom Alberta and providing feedback on new MathUp activities planned that will be incorporating more Indigenous ties to the land and culture.
Ryan Tackaberry – Contributing Author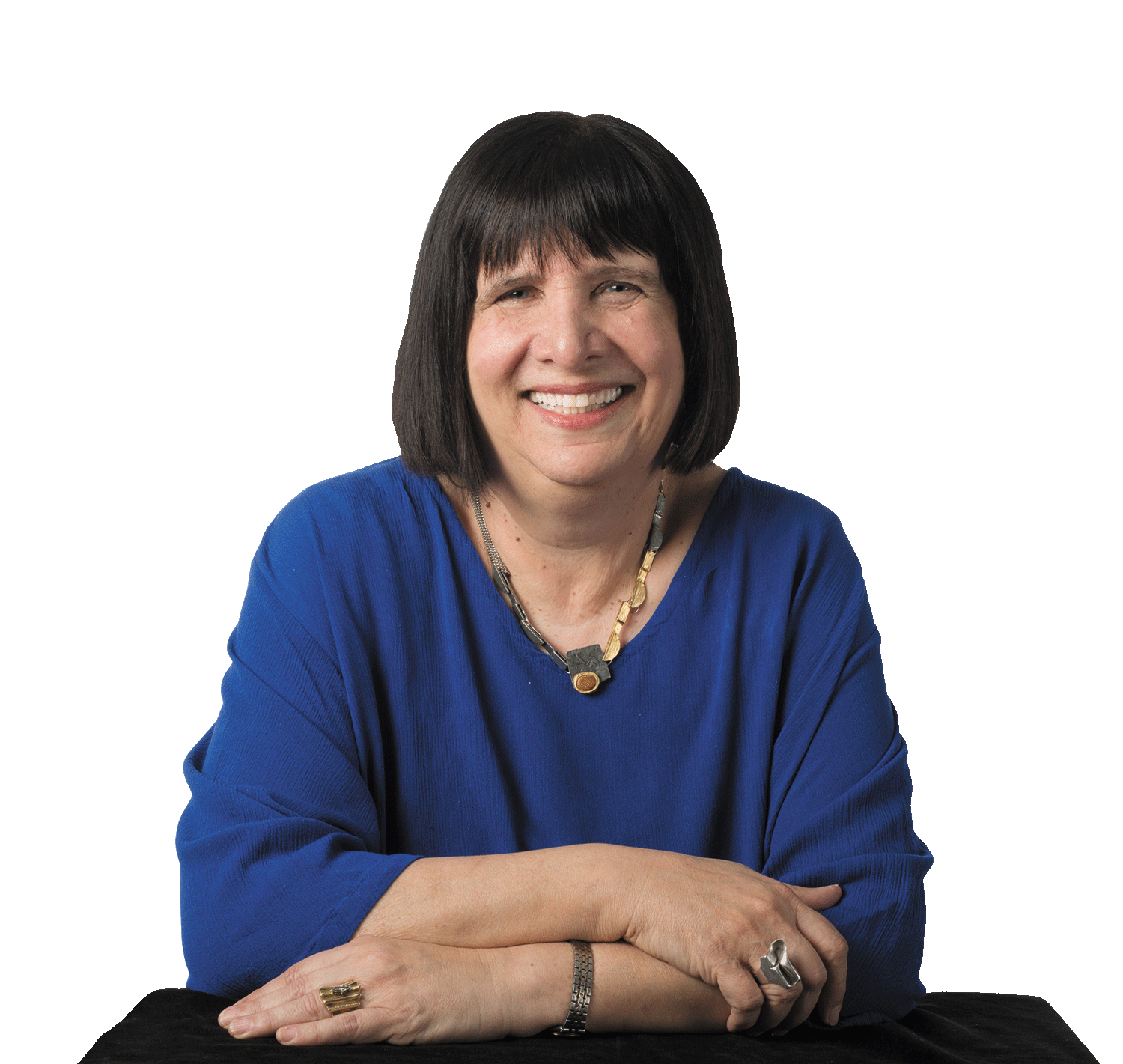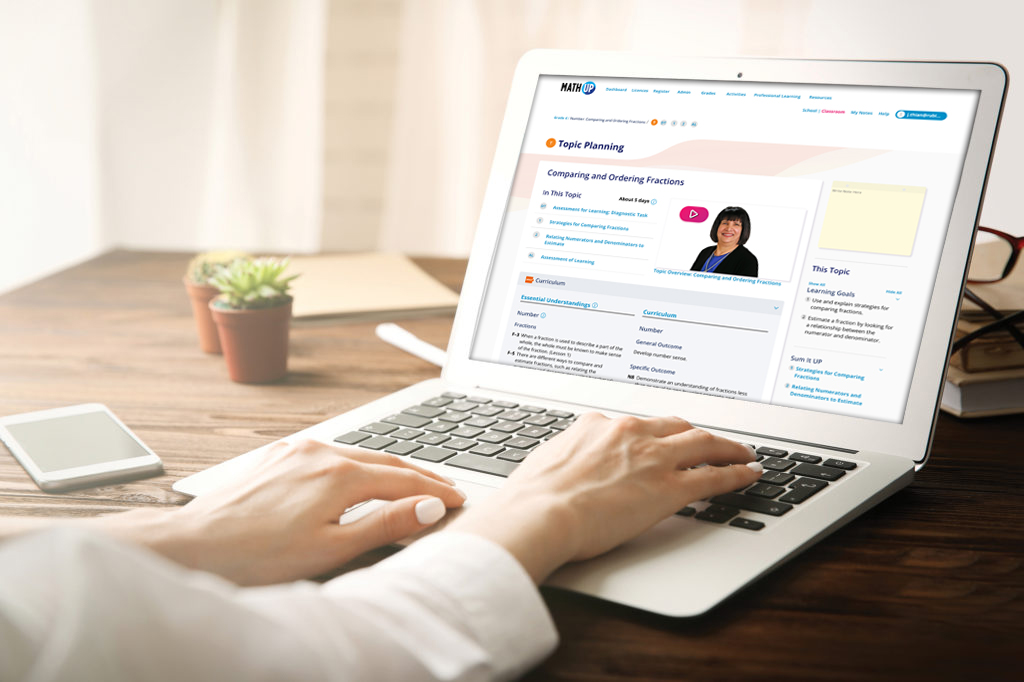 PRICING & PresentationS
MathUP Classroom Single-User Licence
For more information about MathUP Classroom, available implementation support, presentations in your district or school, and pricing, please contact your Rubicon sales representative at tieman@shaw.ca.
The MathUP Classroom Single-User Licence is a one-time purchase licence that allows access for one user.