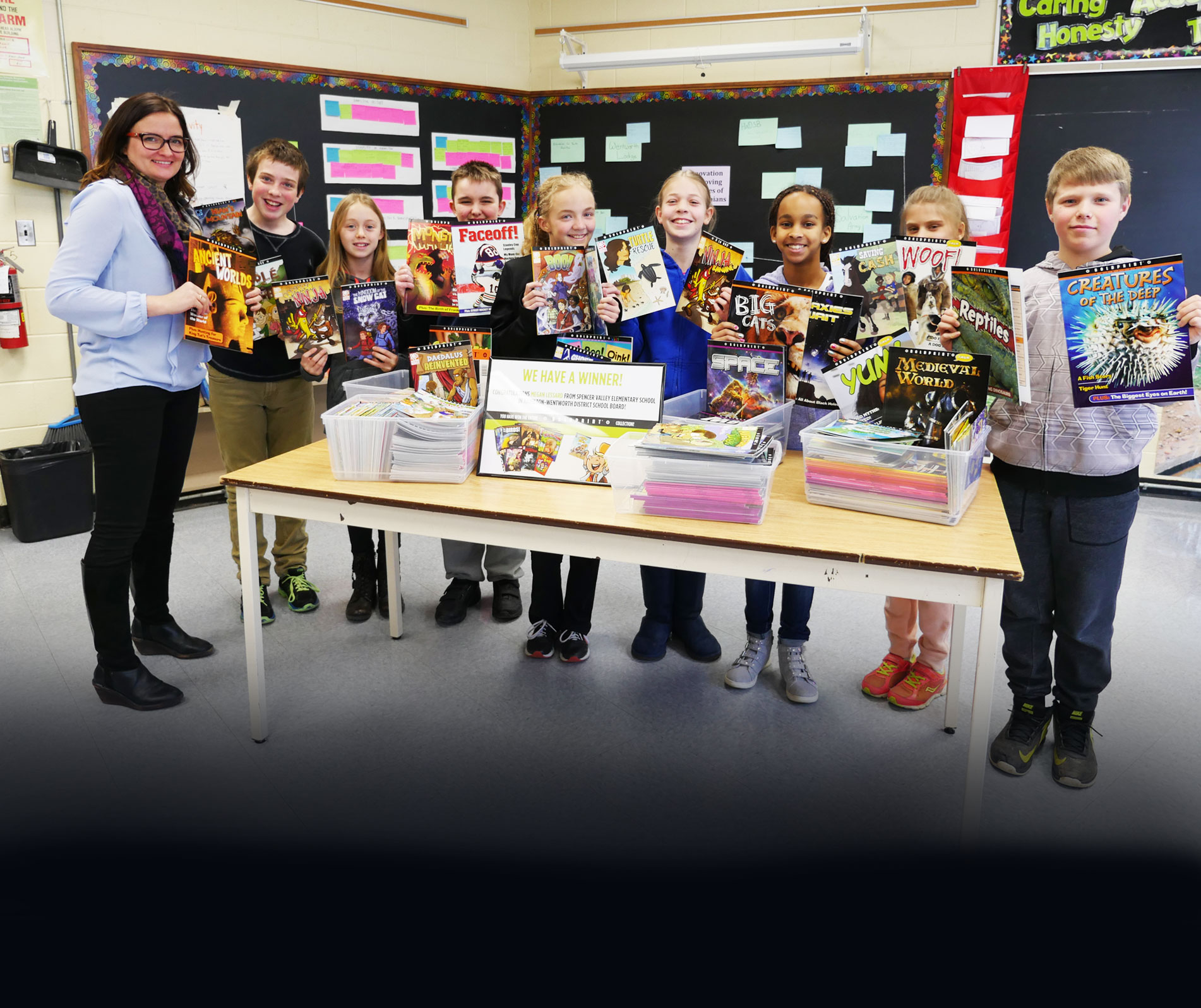 OAKVILLE, ON – During this year's Reading For the Love of It conference in Toronto, Rubicon held a draw for the chance to win the entire BOLDPRINT collection, totalling over 390 titles. Out of the over 500 entries, the lucky winner was HWDSB teacher Megan Lassard from Spencer Valley Elementary School. Congratulations, Megan!
On 22 March, Rubicon delivered the entire collection to Megan and her class. Megan was very excited to win the books and will be sharing them with the rest of her school. Megan received titles from BOLDPRINT Anthologies, BOLDPRINT Talk, BOLDPRINT Graphic Novels (both English and French), BOLDPRINT Kids, and BOLDPRINT Kids Graphic Readers.
Rubicon's BOLDPRINT collection includes titles for students from K–12. All the titles in the collection are designed not only to captivate readers but also to motivate young people to realize their potential to become effective, critical, and appreciative communicators. From carefully levelled little readers to action-packed graphic novels, every BOLDPRINT series delivers the same bold approach to literacy that BOLDPRINT has become known for.
For more information on the BOLDPRINT collection, please click here.