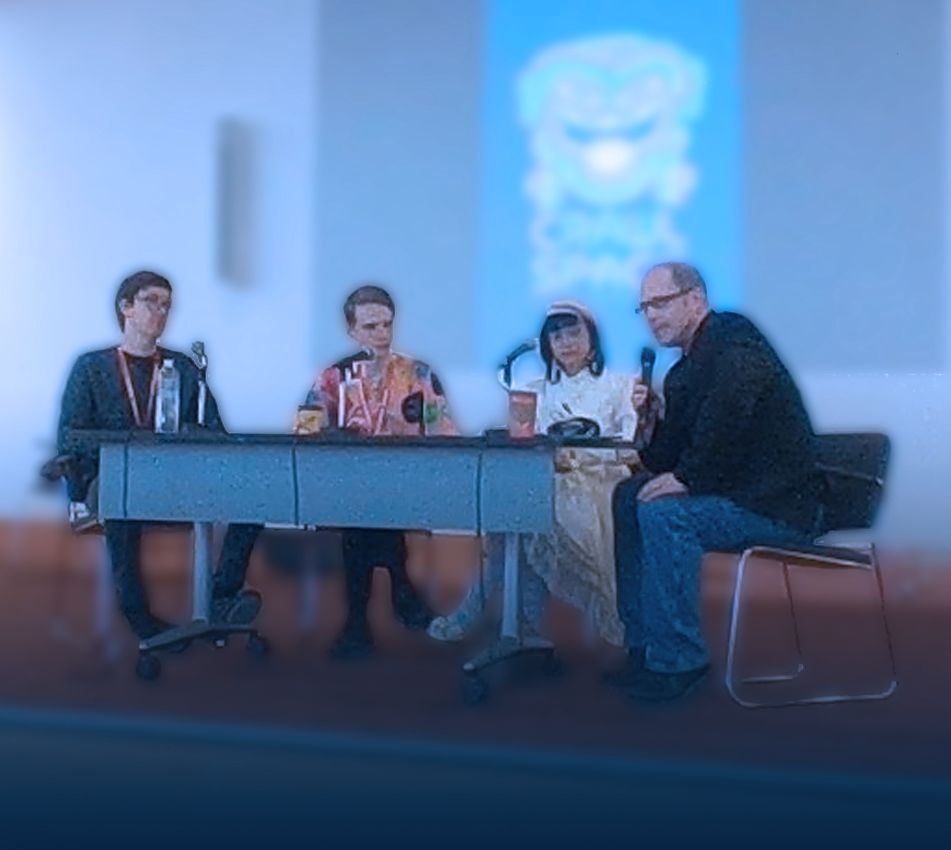 TORONTO, ON — Rubicon author, Glen Downey, once again moderated a selection of panels at the Toronto Comic Arts Festival, both for the Teacher-Librarian Day that TCAF hosts on the Friday before the festival, and at the festival itself. Glen moderated all five of the Canadian Reading Series panels that featured legends of writing and illustrating, including Canadian icons, David Collier and Seth, and three-time Governor General's Award Winning Illustrator, Isabelle Arsenault. Glen's other panels included hosting the Big Comics Q&A that let educators ask pressing questions about comics-librarianship and comics in the classroom, and "Creating While Depressed," a powerful panel that examined issues of mental health and wellness in the creative process. Of the many panels Glen has moderated at TCAF, he felt that this one really struck a chord. As Glen puts it:
"It's not always easy to judge in advance how an audience will respond to a panel or who will even turn up to listen. Very quickly, however, the Summerhill Room at the Marriott was packed with conference-goers, and the panel of Meredith Gran, Meredith, Park, Shivanna Sookdeo, and Tara Ogaick did a wonderful job of sharing the stories and strategies for coping with an often debilitating condition. It was incredible to see, and the panel could have gone on for hours just based on the questions coming from the audience. The organizing committee for TCAF is to be commended for understanding how much people wanted this panel."
All in all, it was a tremendous conference, and Glen is already looking forward to TCAF 2018!