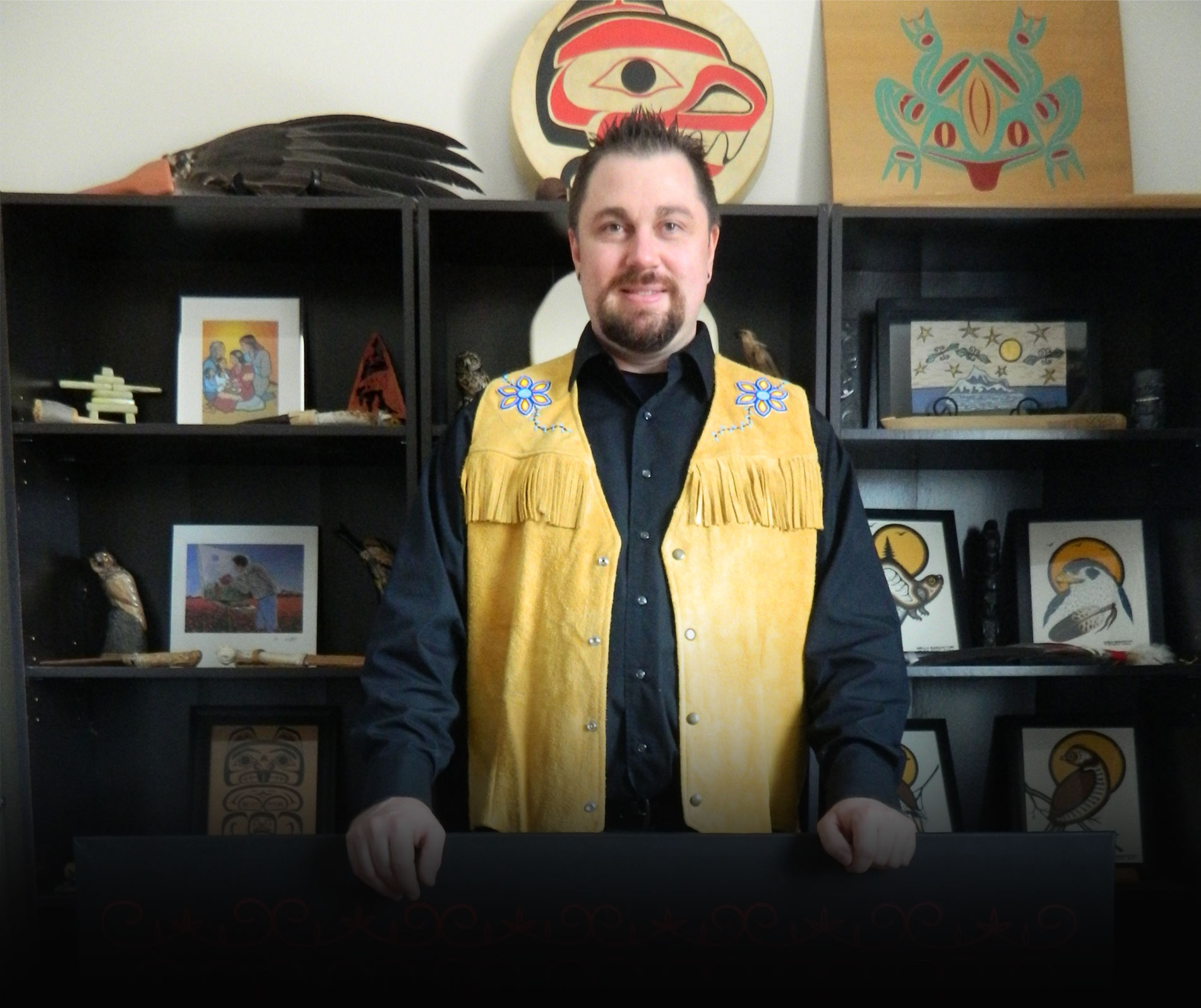 HAPPY VALLEY-GOOSE BAY, LABRADOR — Marcus Gosse, a talented artist and reviewer for Rubicon's Glooscap Tales, was featured in a recent Mi'kmaq-Maliseet Nations News article. In the article, Marcus recounts his time as an art reviewer for Glooscap Tales, stating that reviewing the series "required intense research behind all the Mi'kmaw legends —Ableegumooch, Ice Chief, Wuchowsen, Mikcheech, and of course Glooscap." He added, "Before entering into the project, I was familiar with Mi'kmaq art and culture, but I was not as familiar with the Mi'kmaw legends passed down from my distant ancestors." After working on the project and giving the series to family members as gifts, Marcus realized "how important the whole Trickster Tales series was for all of Canada."
Glooscap Tales is a set of eight graphic novels within the larger 64-title Trickster Tales series (grades 1–6). Each Trickster Tales book features a traditional story from the First Nations, Métis, and/or Inuit Peoples of Canada. Trickster Tales contains eight different series from the West Coast, Plains, Great Lakes, East Coast, and the North, including Chi-Jean and other Métis Tales, Glooscap Tales, Iktomni Tales, Nanabozho Tales, Raven Tales, Tales from the Six Nations, Tulugaq and other Inuit Tales, and Wesakechak Tales.
For more information about Glooscap Tales and the rest of the Trickster Tales series, please click here.
Marcus's artwork can be found at the Leyton Gallery of Fine Art and the Spurrell Gallery in St. John's, NL. In addition, his artwork is also displayed on his website. To read the rest of the article in the Mi'kmaq-Maliseet Nations News (subscription required), please click here.