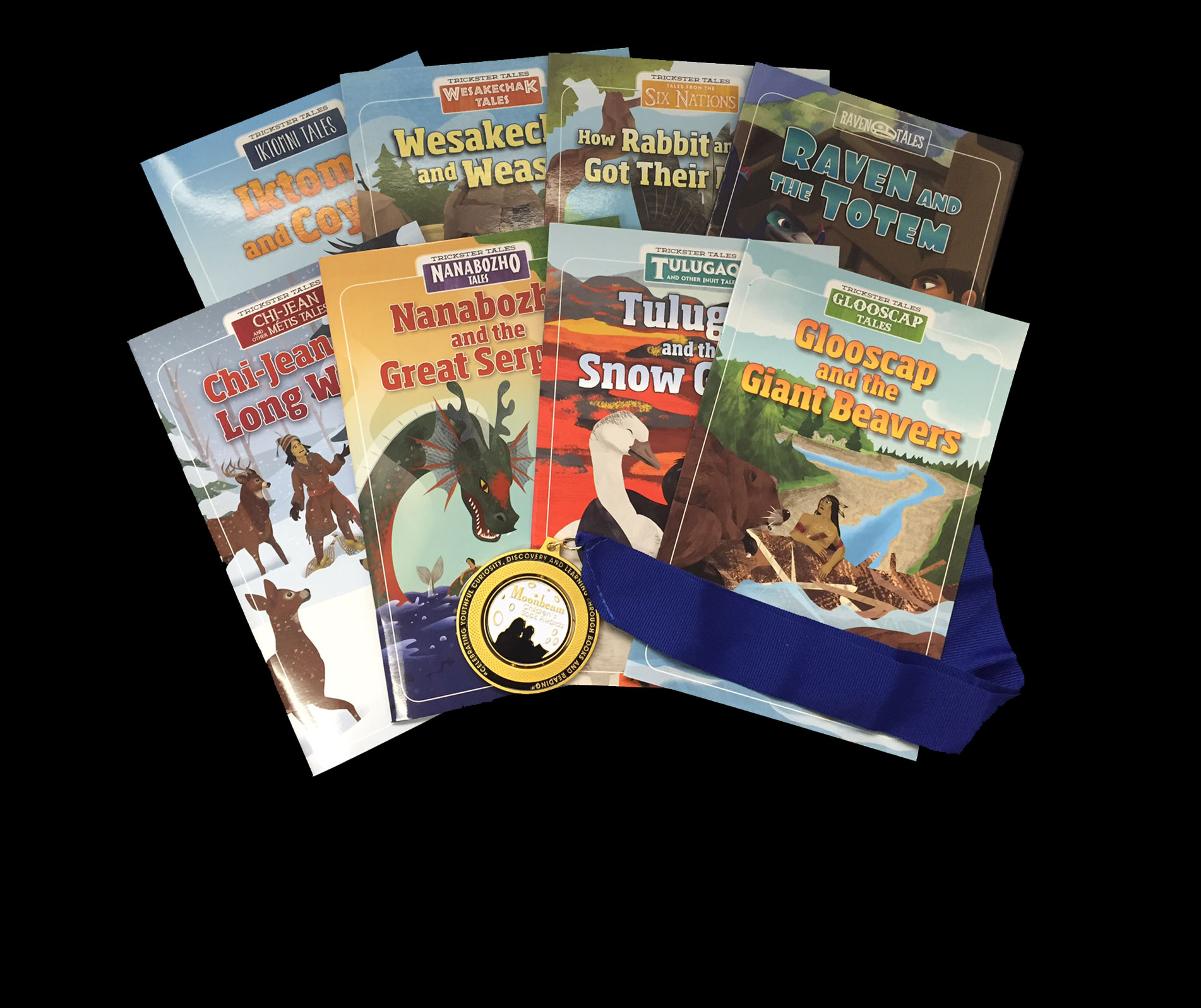 OAKVILLE, ON ­— For the second year in a row, Rubicon has won gold at the Moonbeam Children's Book Awards. Rubicon's Trickster Tales was awarded top honours in the Best Book Series — Non-Fiction category.
From the Moonbeam website: "The Moonbeam Children's Book Awards bring increased recognition to exemplary children's books and their creators, and are dedicated to supporting childhood literacy and life-long reading. Awards are given in 42 print book and six e-book categories covering the full range of subjects, styles, and age groups that children's books are written and published in today."
"Our Moonbeam award winners confirm that books can change children's lives," says Moonbeam Awards founder Jerrold Jenkins, father of four children ranging in ages 9 to 19. "They've already had a big impact on the judges and the kids that read them, so we know these books were created to enrich children's lives. The Moonbeams are all about rewarding these books and bringing them to the attention of parents, booksellers, librarians — and to the kids themselves."
The Trickster Tales series offers levelled books for Grades 1 to 6, and each title in the series features an original and authentic interpretation of a traditional tale from First Nations, Métis, and Inuit (FNMI) peoples of Canada. With stories from coast to coast, each series in Trickster Tales follows the adventures of tricksters from across Turtle Island. Rubicon will also be adding 60 new titles to this award-winning series. For more information about the series and upcoming titles, please click here.
This year's Moonbeam Awards medal ceremony will be held next month in Traverse City, Michigan, in conjunction with the Traverse City Children's Book Festival. To see the full list of winners and learn more about these awards, please click here.