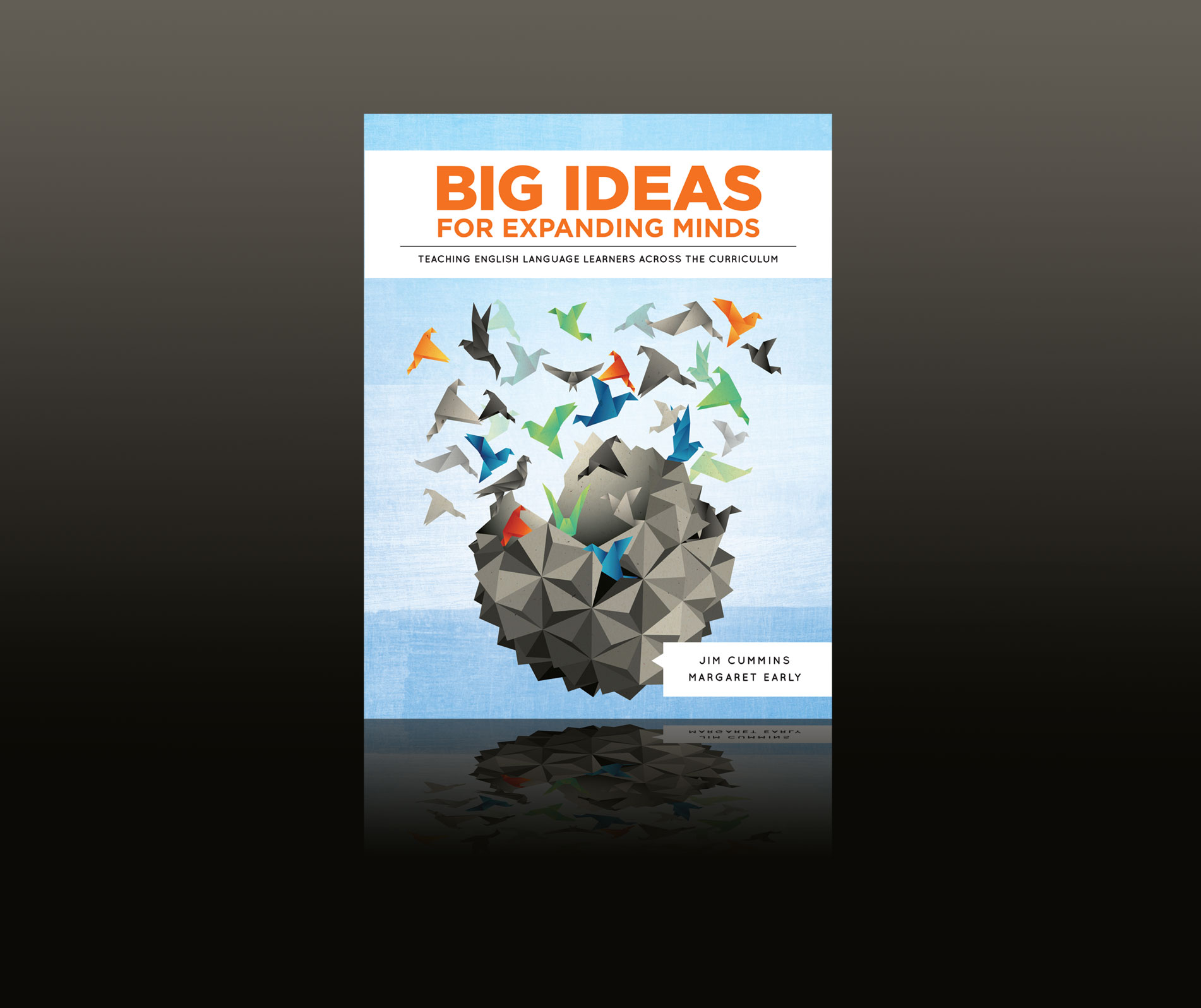 OAKVILLE, ON — Big Ideas for Expanding Minds: Teaching English Language Learners Across the Curriculum has received a glowing review from Kent Miller in Canadian Teacher magazine. In the review, Miller calls the resource by Jim Cummins and Margaret Early "one of the most honest books that I am aware of written for educators of English language learners (ELLs). Cummins and Early have used decades of teaching experience and current academic learning to show how the student new to English is often at a disadvantage in the classroom when the strategies of administrators and teachers are not coordinated at the school level across the curriculum. … [Big Ideas for Expanding Minds] serves as a clarion call to action for all of us who are engaged in teaching the English Language Learner of the new century." The full review can be found on the Canadian Teacher website.
Big Ideas for Expanding Minds (K–12) is divided into three sections for ELL students. The first section presents the "big picture" and deals with common struggles that ELL students face in the classroom, the second includes different "big ideas" and strategies that can be used to meet content-area language demands across the curriculum, and the final section advocates a much-needed schoolwide approach to ELL.
To learn more about Big Ideas for Expanding Minds, please click here.