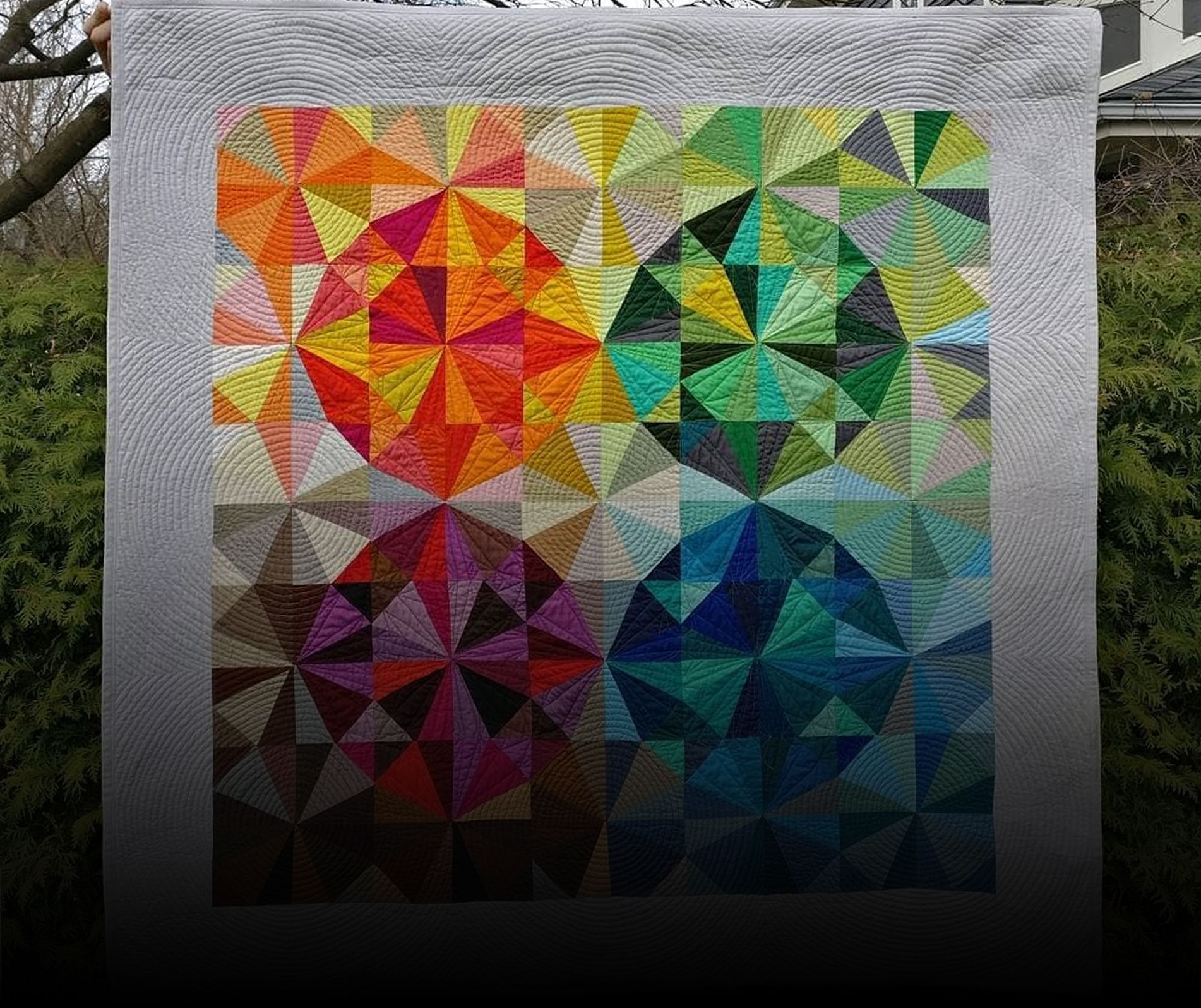 OAKVILLE, ON — A quilt created by Megan Little, a designer at Rubicon, was recently selected for Quilt Canada, 2018.
Megan's quilt, Rainbow Diamonds, was one of 177 works juried into Quilt Canada, a National Juried Show hosted by the Canadian Quilters Association. The annual show, which seeks to celebrate quilting and quilters will be held in in Vancouver, B.C., May 31-June 2, 2018.
Megan began quilting seriously about five years ago and is a member of the Oakville Quilters Guild. Her passion, creativity, and talent are evident in all of her designs. We proudly congratulate Megan for this exciting accomplishment. For more information on Megan's quilting please visit her website or her Instagram page.