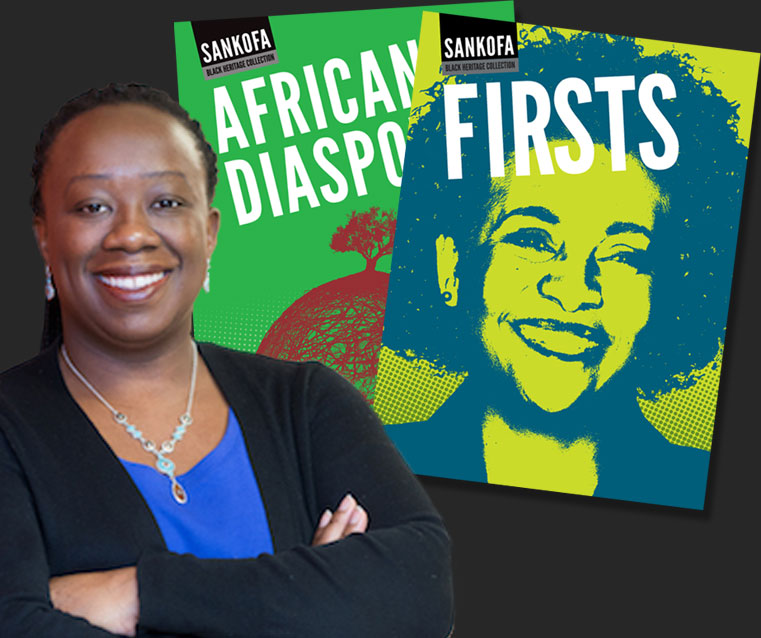 OAKVILLE, ON – Sankofa author Natasha Henry is featured on the cover of the Spring 2016 issue of the Elementary Teachers' Federation of Ontario Voice magazine. In this issue, Natasha Henry shares her thoughts on how to incorporate the history of Black Canadians into the curriculum beyond Black History Month and across curricular areas.
In conversation with Lauren Beckford, Henry discusses gaps in the current curriculum, how teachers can incorporate more Black history into their lessons, and how important it is to make sure students feel represented in their studies. Henry also lists different resources that teachers can use to bring more Black history into their classrooms, including Rubicon's award-winning Black history series, Sankofa: Black Heritage Collection.
Henry, who has authored two books in the Sankofa series, Firsts (Grade 4) and African Diaspora (Grade 8), praises the series, saying, "It's a great series that focuses on representing the African Canadian experience and the African diaspora. It provides real opportunities to make connections."
To read more of Henry's interview in ETFO Voice, please click here.
Sankofa is a contemporary literacy resource for all students in Grades 4 to 8. Sankofa is designed to help promote understanding of the African Canadian narrative during Black History Month and throughout the school year. To learn more about the Sankofa series, please click here.