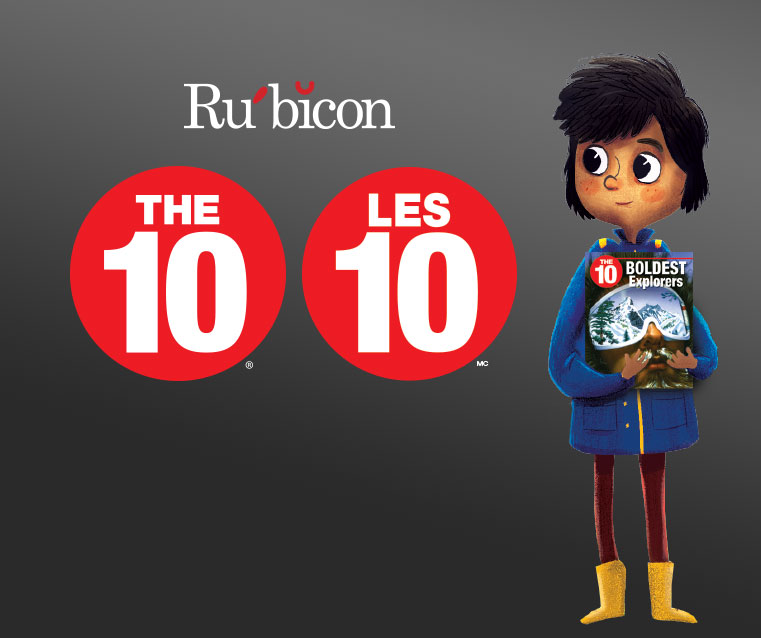 OAKVILLE — Rubicon Publishing is excited to launch The 10 series as part of their own brand. While they were the producers of these beautiful books for years, the series was previously distributed by other publishers but has now officially become a part of the award-winning Rubicon brand.
The 10 series is an inquiry-based framework designed to encourage students to think and read for meaning. Based on an exciting "Top 10" countdown format, this series helps to develop critical thinking, comprehension skills, and content-area vocabulary through engaging and intriguing titles that link to science, social studies, and arts curricula. Each title includes an introduction, an essential question, quick facts, at-a-glance features, supporting questions, and other features that help build students become engaged with the text and learn critical skills. Through research-based strategies and scaffolding, The 10 helps readers refine their thinking and come to their own conclusions.
The 10 series covers 10 different topics that are sure to engage any level of reader and a variety of interests. Students can choose books that are centered on Canadian or World History, Science or Geography, Arts or Popular Culture, Sports, and even Weird and Wonderful topics. There are titles like The 10 Greatest Movies From Books, The 10 Most Extreme Vacations, The 10 Greatest Sports Showdowns, The 10 Hottest Hollywood Cars, and The 10 Most Outstanding Canadian Symbols, and each title is exciting and fun for students. Each book contains a wide range of non-fiction text types, including reports, interviews, diagrams, fact cards, and more, so there are many different content approaches to get any student excited about reading and learning. They are a great way to help students achieve deep content understandings that can be applied to various areas of the curriculum and to the world.
With 100 titles in English and 30 titles in French, The 10 is a great series to help count down to active reading, active thinking, and inspired learning. Click here to learn more about the series and to see examples of titles!