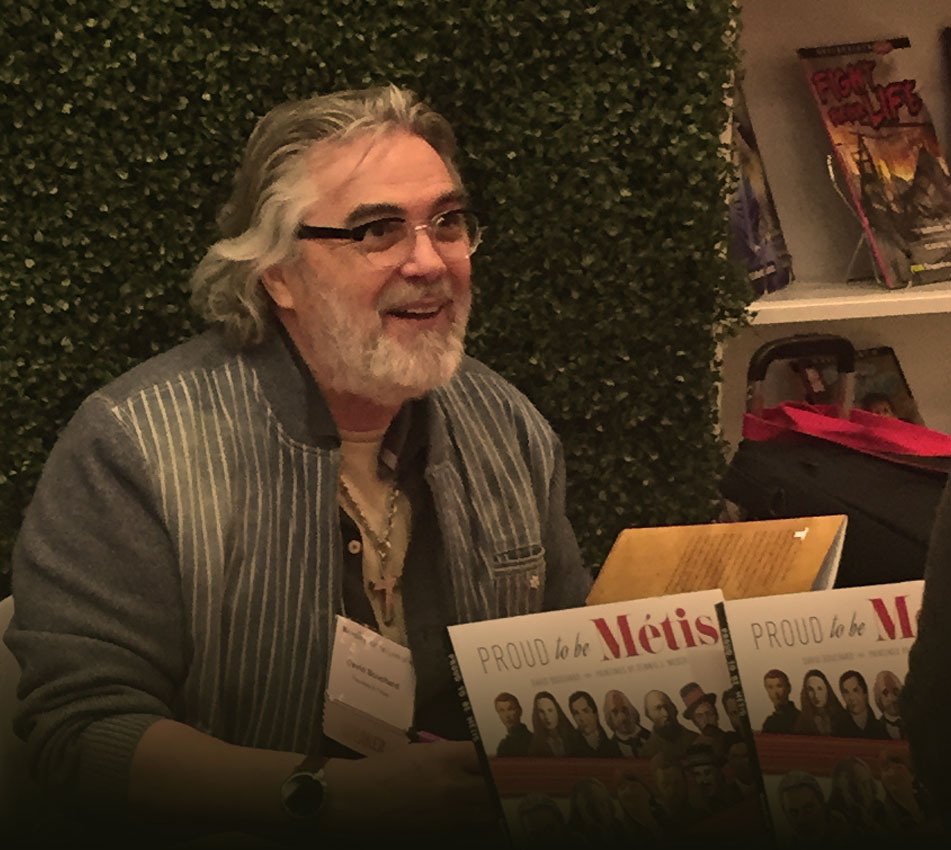 SASKATCHEWAN — Acclaimed Métis storyteller David Bouchard, a well-respected speaker, educator and bestselling author, has just authored his newest book called Proud to be Métis, published by Rubicon Publishing. A collection of lyrical poems and songs, the goal of this book is to give a voice to important figures in Métis history from the 17th century to present day.
Bouchard was recently interviewed by CBC Radio to discuss his new book, and he described the project as an artist's dream. "This has given me a chance to look into some of these characters and do some historical research on people we often hear of," he told the interviewer. "We've always been the strongest advocates for who we are."
The article says: "Bouchard said that there are countless others, like him, who grew up not speaking of their Indigenous roots. The book is dedicated to Bouchard's daughter, who acknowledged her roots in front of her school, which instilled pride in him."
Proud to be Métis contains a compelling multimedia narrative that helps bring to light the history and pride of the Métis of Canada. It includes multilingual text with 100+ Michif words throughout the captions, and certain selections are accompanied by English translations as well. The book also illustrates how French is used in real life contexts, and an audio file is available for download alongside the book.
Aside from offering extensive cross-curricular connections that engage students' interest in Métis history, languages, music, and art, Proud to be Métis also allows readers to get an insider's perspective on authentic language use. By focusing on prominent Métis historical figures like Louis Riel, Gabriel Dumont, and Cuthbert Grant, students are able to delve into the impact and history behind Métis culture.
Proud to be Métis is a wonderful addition to any classroom to offer an artistic and thoughtful approach to Métis history. To read the full story by CBC Radio's Saskatchewan Weekend, visit the website here, or to learn more about the book, find it here on the Rubicon Website.