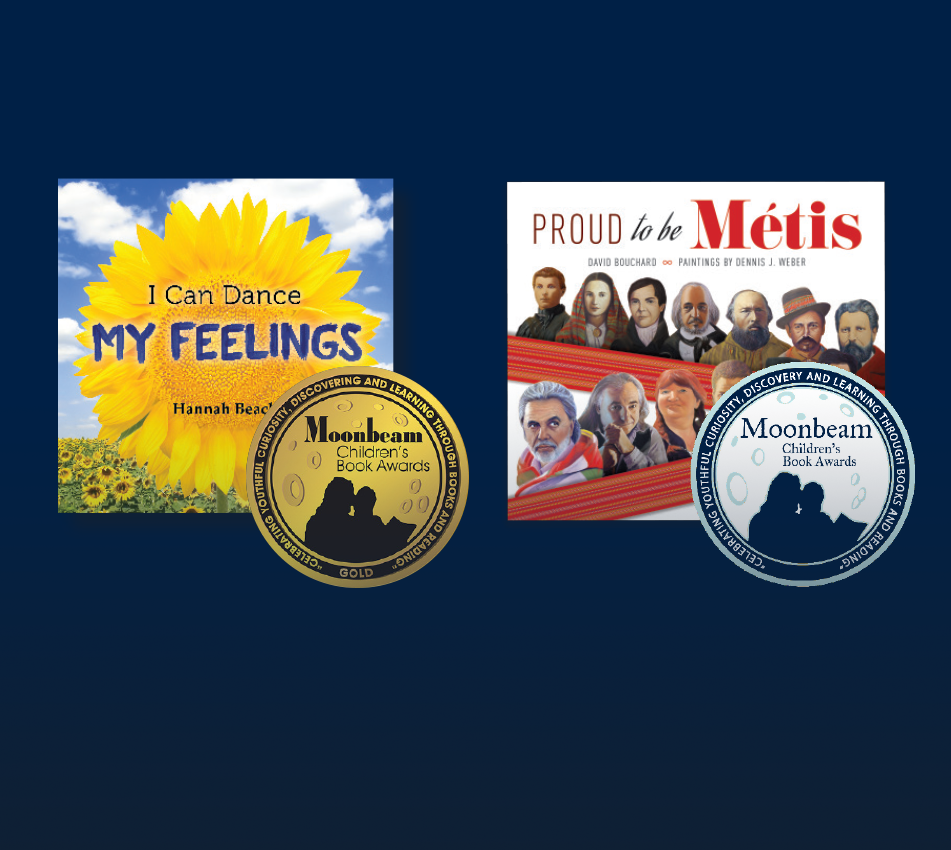 OAKVILLE, ON — Rubicon has won gold and silver at the 11th annual Moonbeam Children's Book Awards. Rubicon's I Can Dance was awarded top honors in the Best Book Series — Book with Music/Theatrical category. Proud to be Metis was also awarded a silver medal in the Multicultural Nonfiction-Picture Book category.
The I Can Dance series offers books for Grades K to 6. The series uses reading, music, and movement to encourage meaningful self-expression while simultaneously addressing differentiated learning styles. A CD that contains music as well as guided facilitation to assist instructors accompanies each book in the six-book series. For more information about the series, please click here.
Proud to be Metis is a collection of lyrical poems and song from bestselling author David Bouchard, giving voices to important figures in Metis history from the 17th century to the present day. For more information about this book, please click here.
From the Moonbeam website: "The Moonbeam Children's Book Awards bring increased recognition to exemplary children's books and their creators, and are dedicated to supporting childhood literacy and life-long reading. Awards are given in 42 print book and six e-book categories covering the full range of subjects, styles, and age groups that children's books are written and published in today."
"Our Moonbeam award winners confirm that books can change children's lives," says Moonbeam Awards founder Jerrold Jenkins, father of four children ranging in ages 9 to 19. "They've already had a big impact on the judges and the kids that read them, so we know these books were created to enrich children's lives. The Moonbeams are all about rewarding these books and bringing them to the attention of parents, booksellers, librarians — and to the kids themselves."
This year's Moonbeam Awards medal ceremony will be held next month in Traverse City, Michigan. To see the full list of winners and learn more about these awards, please click here.