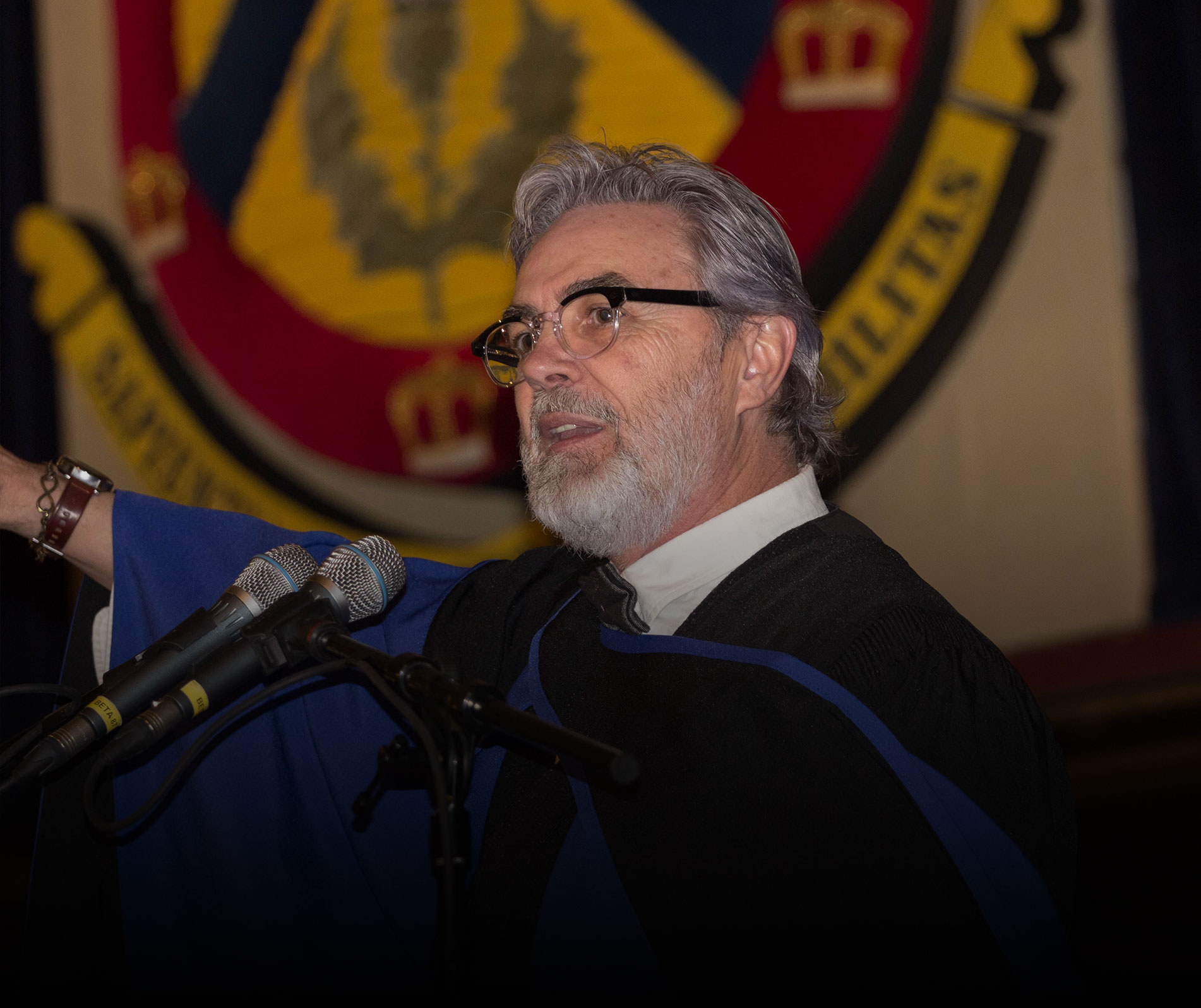 KINGSTON, ON — On November 16, 2017, acclaimed Métis storyteller David Bouchard received an Honorary Doctor of Laws Degree from Queens University. He was one of four honorary degree recipients celebrated at Queen's University's fall convocation for their contributions on a national or international scale.
According to the letter David Bouchard received from Queen's University, they wished to recognize him for his "dedication to the revitalization of Indigenous languages, stories, and cultures, and the promotion of education for all and about Indigenous peoples. The letter also recognizes that his work "as a story-teller, educator, and motivational speaker bridges the gap between Indigenous and non-Indigenous Canadians, thus making Indigenous knowledge accessible to everyone and contributing richly to the ongoing challenge of reconciliation."
Bouchard is the recipient of numerous national and international literary accolades, including the Governor General's Literary Award and the Silver Birch Award. His iconic work If You're Not From The Prairie was included in Maclean's Magazine's list of the top twenty children's books in the history of Canada. David's most recent book, entitled Proud to be Metis, is a collection of lyrical poems and songs that give a voice to important figures in Metis history from the 17th century to the present day. For more information about this book, please click here.