SANKOFA is a contemporary literacy resource for all students in Grades 4 to 10.

SANKOFA is a contemporary literacy resource for all students in Grades 4 to 10. SANKOFA is designed to help promote understanding of the African Canadian narrative during Black History Month and throughout the school year.
Current number of titles: 15
Interest levels: Grades 4–10
Reading levels: Grades 4–8
Specs: 9″ x 12″
Pages: 48
Multi-Genre Anthologies:
Each book is written by an author of African descent.
The introductory spread features an essential question to introduce the theme and topic of the book to students.
Each book includes a variety of genres, including primary documents, reader's theatre, biographies, essays, fiction, and poetry.
Each book features both historical and contemporary content, identifying past and present views of the African Canadian experience.
A variety of communities will be featured across the three books in each grade.
Each Title:
Provides motivation for literacy success
Features differentiated instruction
Features topics that have students' interests in mind
Supports curriculum expectations and features crosscurricular connections for use throughout the school year
Features both urban and rural settings
Features Canadian perspectives and leaders
LOOKING TO THE PAST. MOVING FORWARD.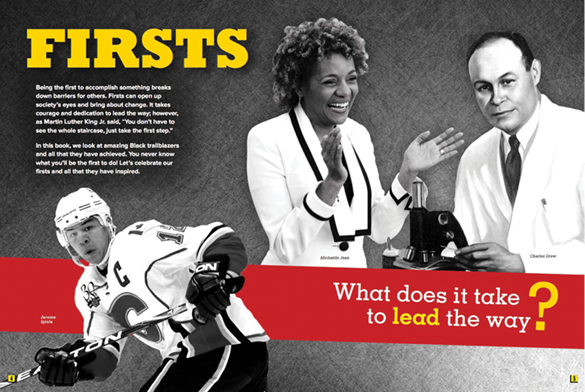 Essential Question
A thought-provoking essential question encourages inquiry while introducing readers to the book's topic.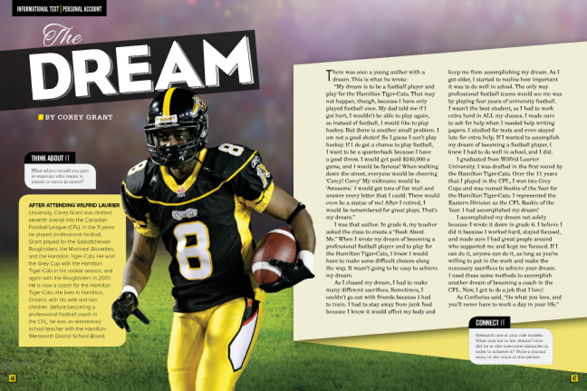 Think About It
Think About It activities encourage students to use their own prior knowledge and experiences to engage in a topic.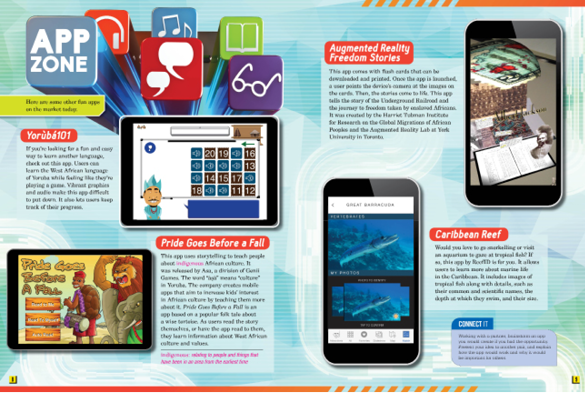 Connect It
Connect It activities invite students to extend their understanding of a topic by conducting their own activities, either individually, with a classmate, or in a group.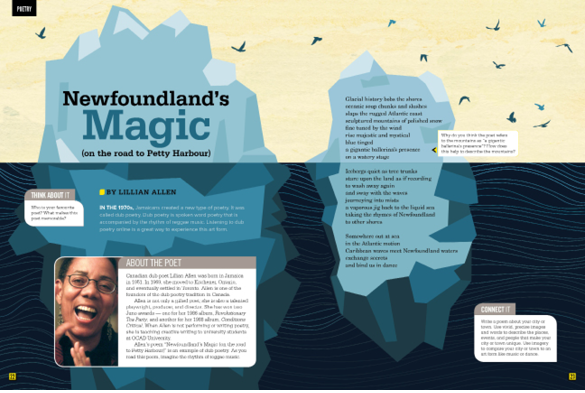 Different Text Types
A variety of text types are used in Sankofa, including informational texts such as news articles and interviews, as well as fiction, poetry, and traditional stories.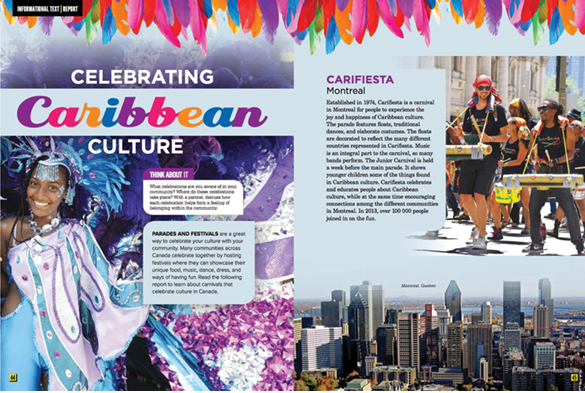 Engaging Visuals
Compelling and dynamic graphics, including photography, maps, and illustrations, accompany the text.
Tom Henderson is a curriculum consultant in the African Canadian Services Division of the Nova Scotia Department of Education, where he is responsible for the development, promotion, and delivery of programs, resources, and services for African Nova Scotian students. Before joining the department to serve the wider public, Tom taught English Language Arts and Social Studies in junior and senior high schools in Nova Scotia. Tom is committed to the principles of anti-racism, Africentricity, and social justice, and attempts to incorporate those principles in everything that he does as an educator.
Nicole Aloise
Vice-Principal at Weston Collegiate Institute
Toronto District School Board, Ontario
Marsha Forbes
Anti-Racism and Equity Chair
Peel Elementary Teachers' Local, Ontario
Sharon Moss
Principal of Leadership Development
York Region District School Board, Ontario
Mary A. Samuel
Staff Development Officer: Equity
Peel District School Board, Ontario